As charity specialists, we're passionate about making a difference in our local community & beyond! So this Christmas, we chose to support our local Hope Centre charity in Northampton, an organisation devoted to tackling poverty and homelessness.
We donated thermal clothing and volunteered at their facility throughout December. We helped in whatever way we could, from working in their café & warm spaces, serving and cooking, to sorting and organising stock at their donation centre.
For our Bluesteppers, it was an eye-opening & emotional experience. We were lost for words at some of the service users' stories and the challenges people in our community face every day.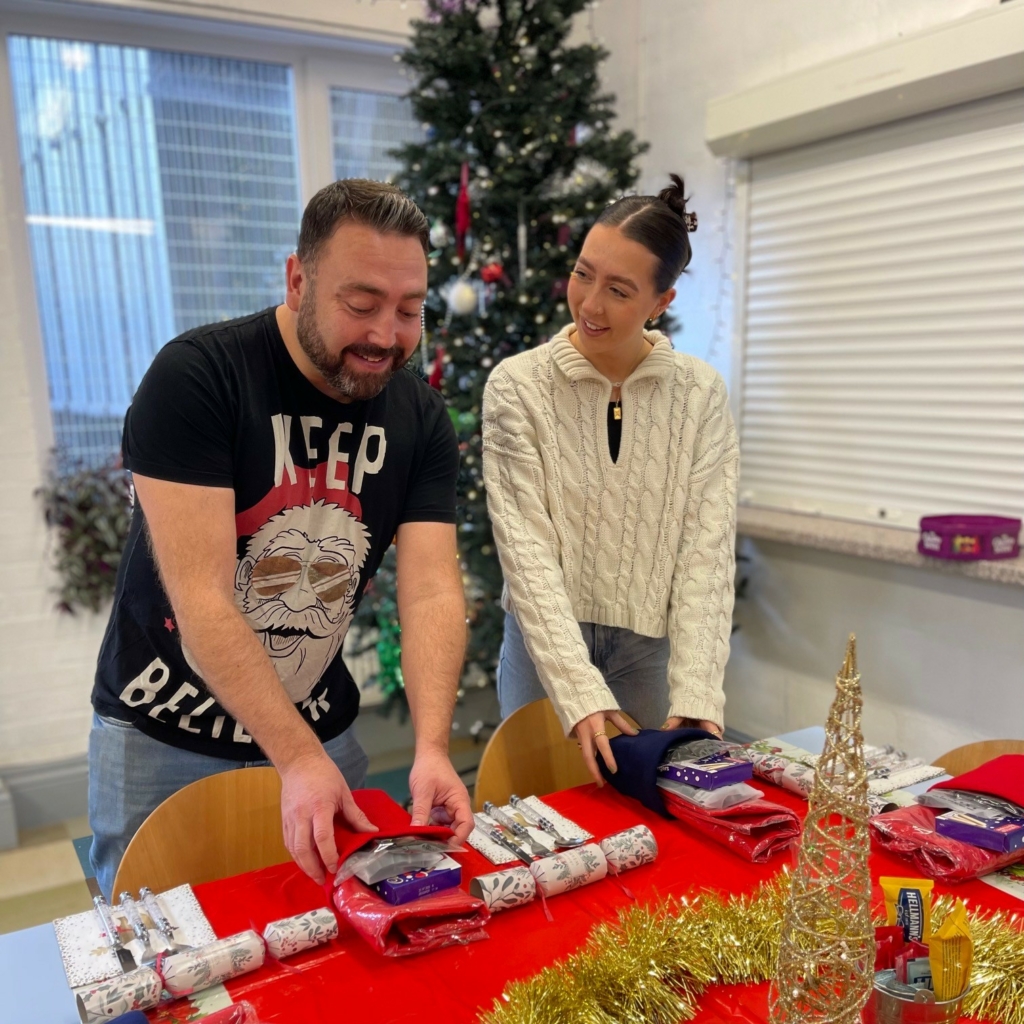 After chatting with both service users & volunteers, it was clear to see the impact that Hope have on so many people and it confirmed the need for our support even more.
Thank you to Hope Centre for having our Bluesteppers each week! We're so proud to have worked alongside some of the most amazing volunteer heroes. It's charities like Hope that give people the fighting chance to turn their lives around!
If you would like to learn more about Hope & read some of the amazing stories we listened to – please click on the links below.
Karl Winfarrah's Story – https://www.linkedin.com/feed/update/urn:li:activity:7009103657262555136
Kevin Gladstone's Story – https://www.linkedin.com/feed/update/urn:li:activity:7010921753392631808
Hope Centre Website – https://www.northamptonhopecentre.org.uk/