Your Shame. Their Gain.
Blue Cross for pets were looking for a creative agency to turn their campaign vision into a reality.
They had a game-changing idea. Get fun-loving pets actively involved in fundraising. With an army of loyal animal-loving followers, the concept was easy. Participants let their animal friends decide their fate, by choosing their fundraising activity.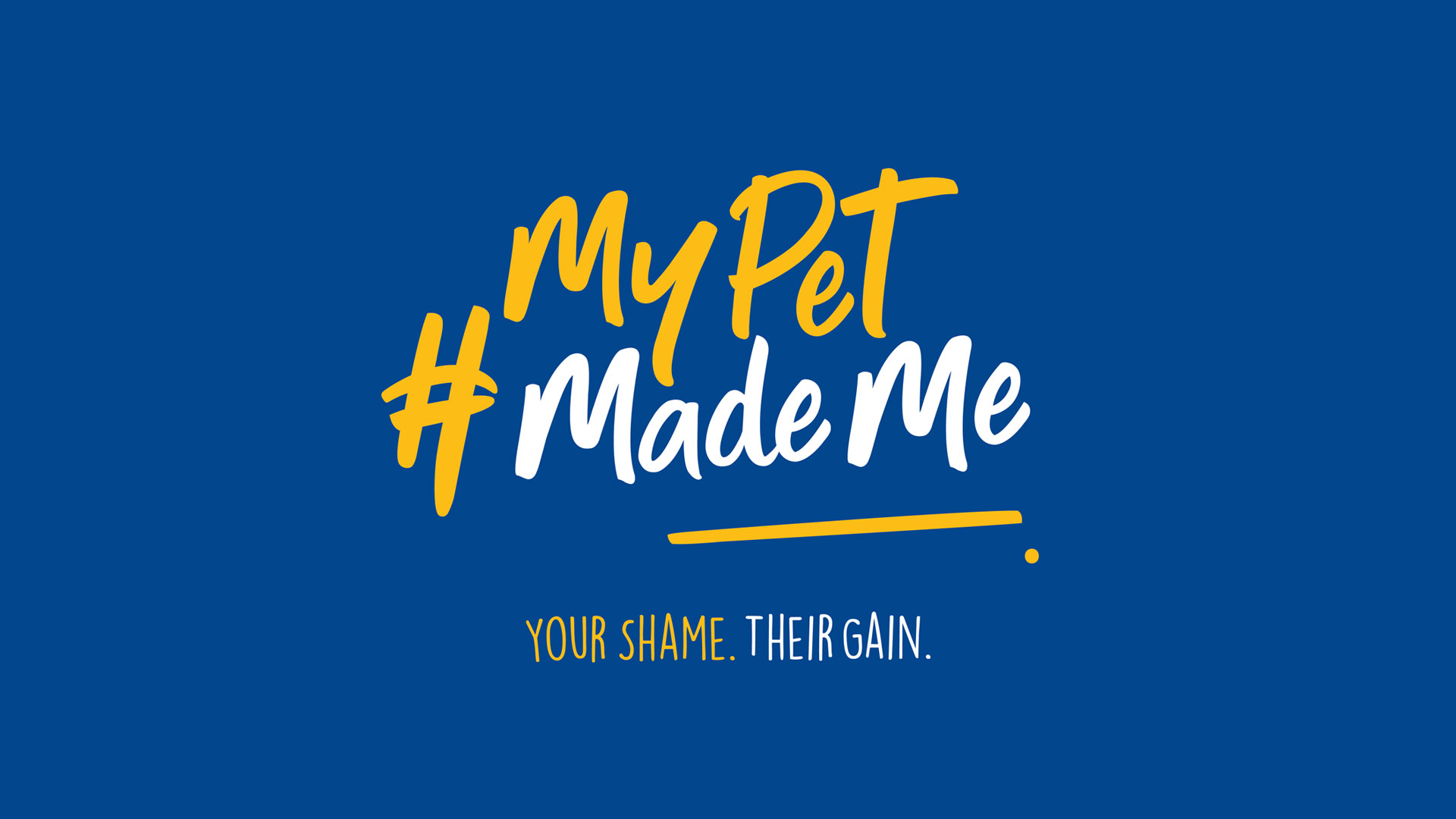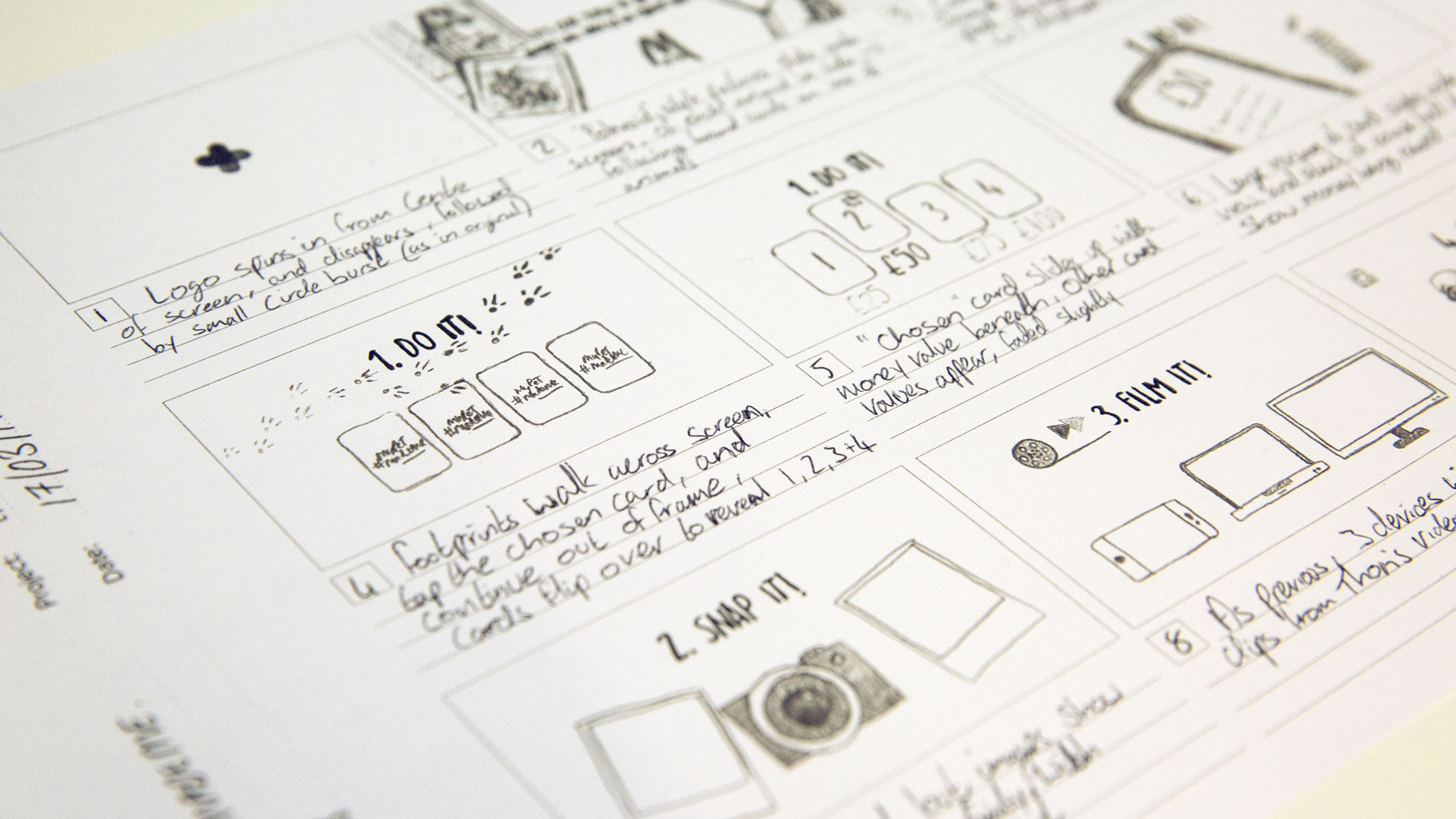 The charity regularly targets its audiences through their social media and digital platforms. It was the perfect way to engage with their followers, old and new, and it allowed us to be creative with illustration, animation and copy.

Bluestep created the campaign identity including everything from logo design, animation, copywriting, and more.

After playing about with four logo concepts and variations, the team settled on the final logo – using a friendly, handwritten font, reflective of the brand's casual tone of voice and personality of the Blue Cross brand.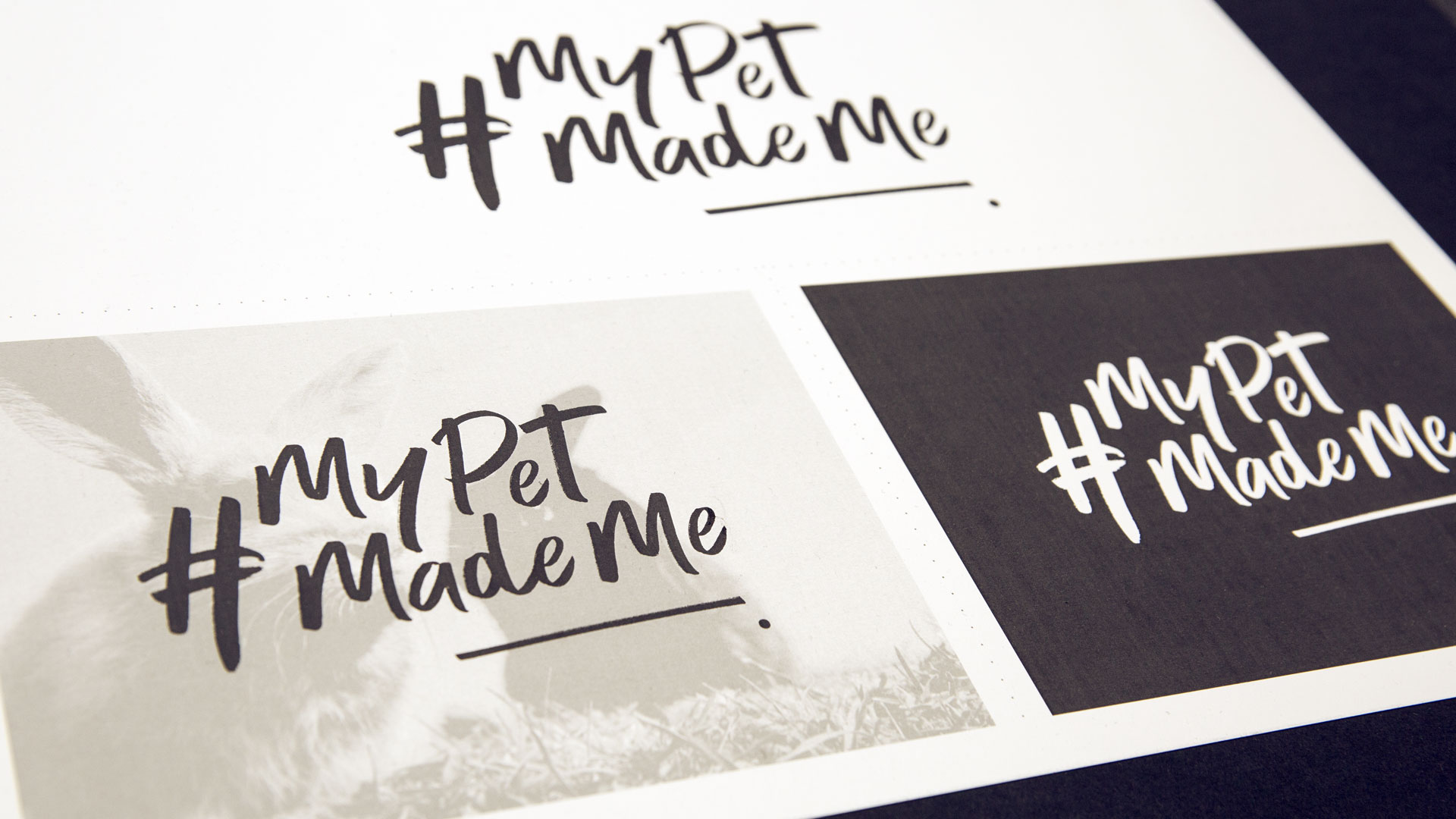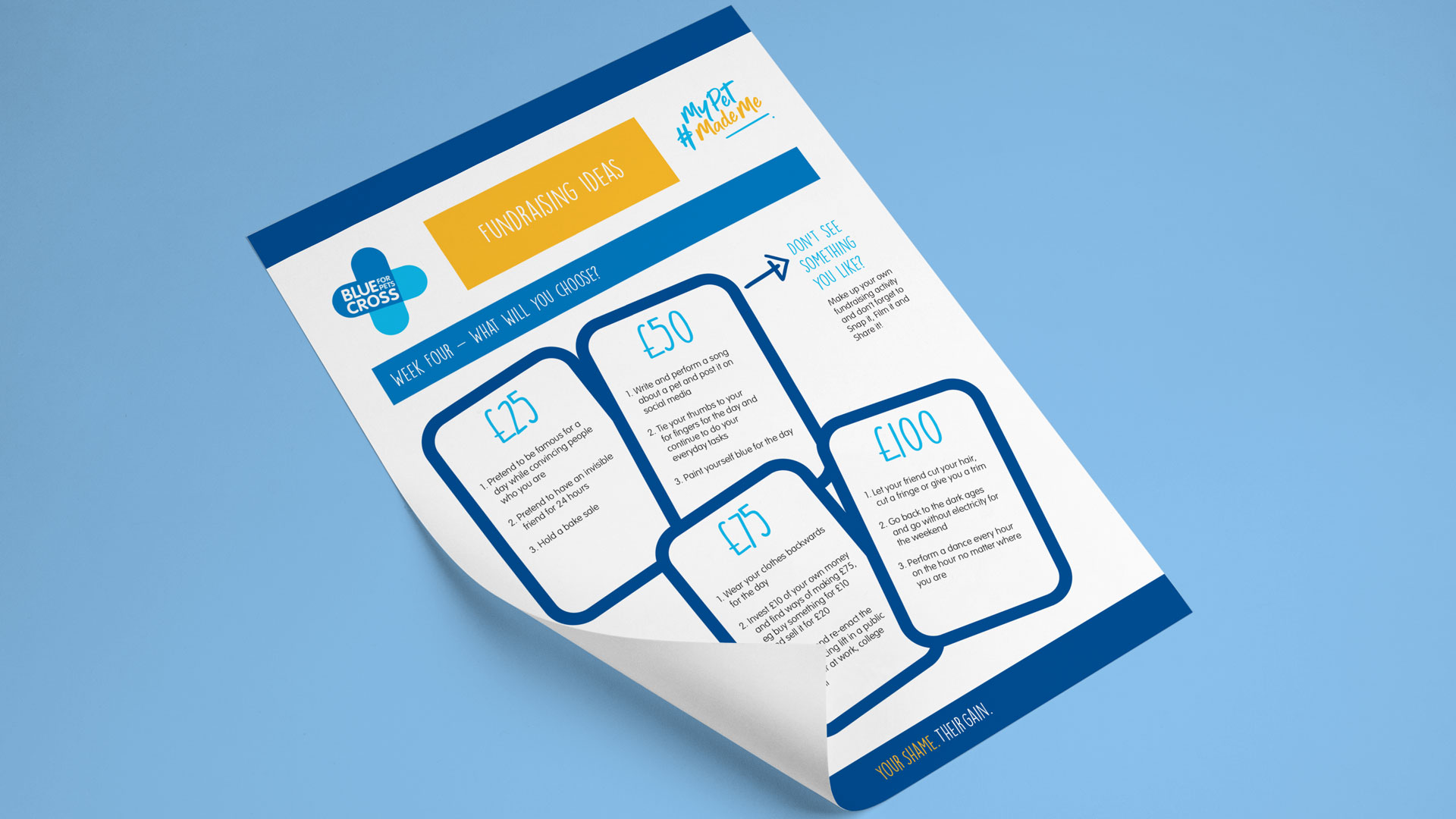 This set the precedent for everything else, and a lively, vibrant campaign was born. The identity was rolled out across a range of marketing collateral including fundraising sheets, how to play instructions and advertising cards. To support the campaign further, the Blue Cross team called on Bluestep to produce an animation to help further promote the campaign online: https://www.bluecross.org.uk/mypetmademe

The result? A national campaign that reached audiences across all online platforms including Twitter, Facebook, and YouTube – to name a few!

The hilarious library of activities saw everything from bathing in a bath of jelly beans, to wearing an animal onesie to work. Watch the campaign video (animated by yours truly): Watch the video here

You can catch the campaign at the hashtag #MyPetMadeMe