Our biggest fixture yet!
The Football Association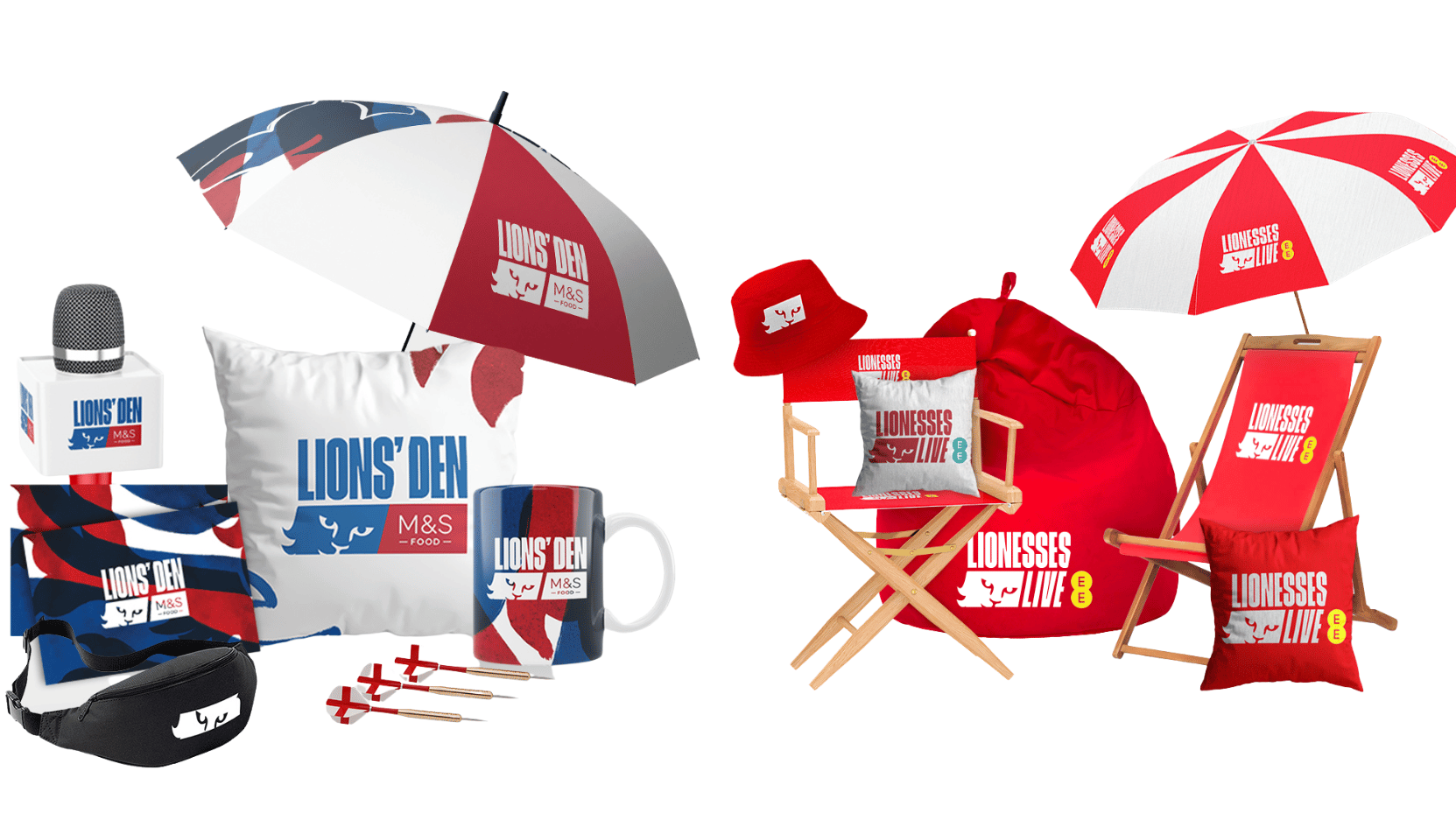 We're proud to have supported the Football Association with their large-scale projects!
Player of the Match Trophies
Challenge
The FA came to us to design & produce Player of the Match trophies for the England Men's, Women's and U21's. We couldn't wait to get started!

The trophy needed to be something that represented the different levels of English Football, connecting the professional and grassroots game.

Our creative team designed concepts for trophies out of a mixture of sketches and 2D digitals renders.

The chosen design was a plinth of aluminium wrapped in supportive and motivational messaging lasered onto the surface. The England Crest was also engraved as the cherry on top of the cake.

Some of football's biggest names including Harry Kane, Bukayo Saka and Ellen White have been rewarded trophies designed by Bluestep.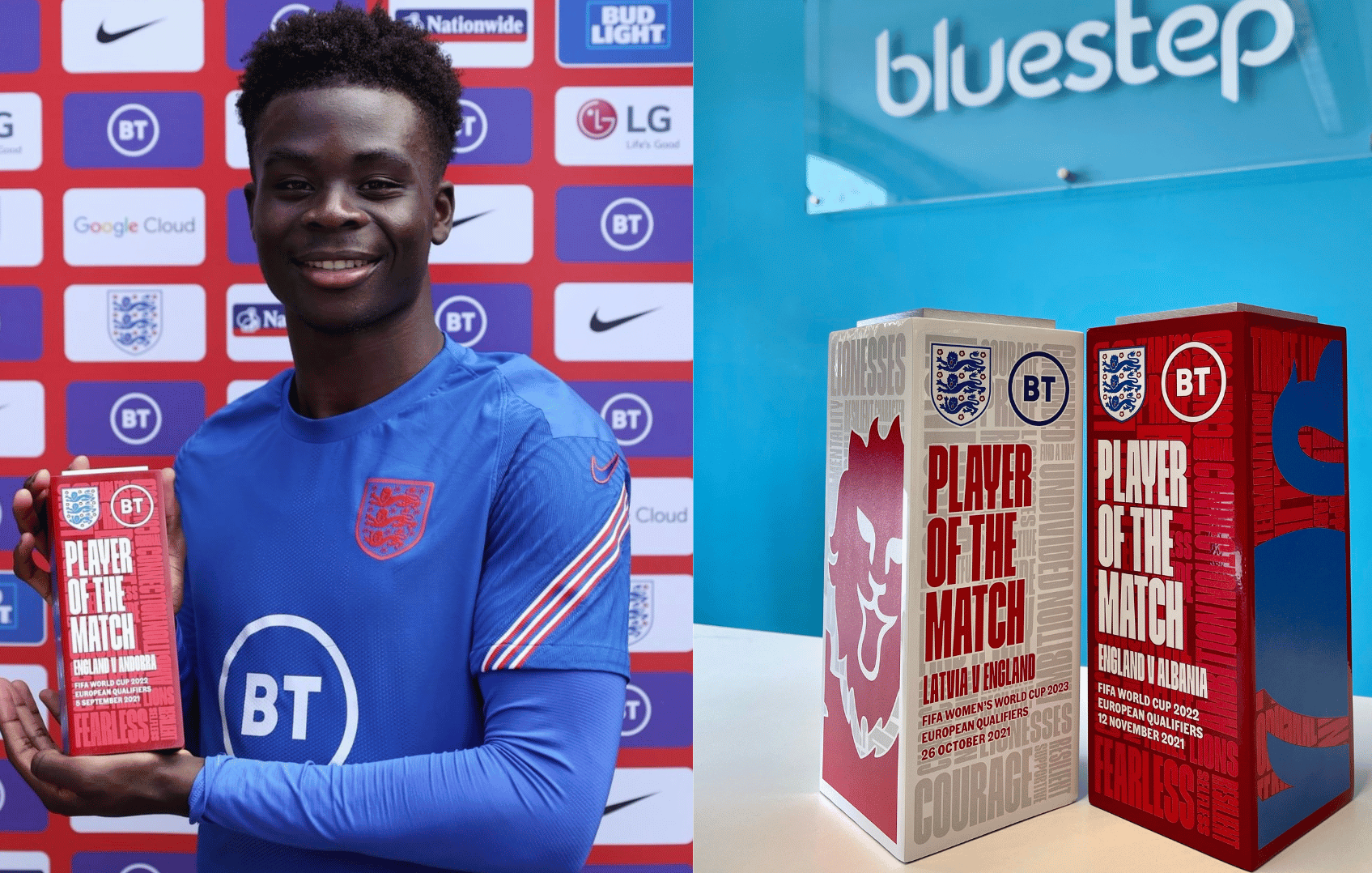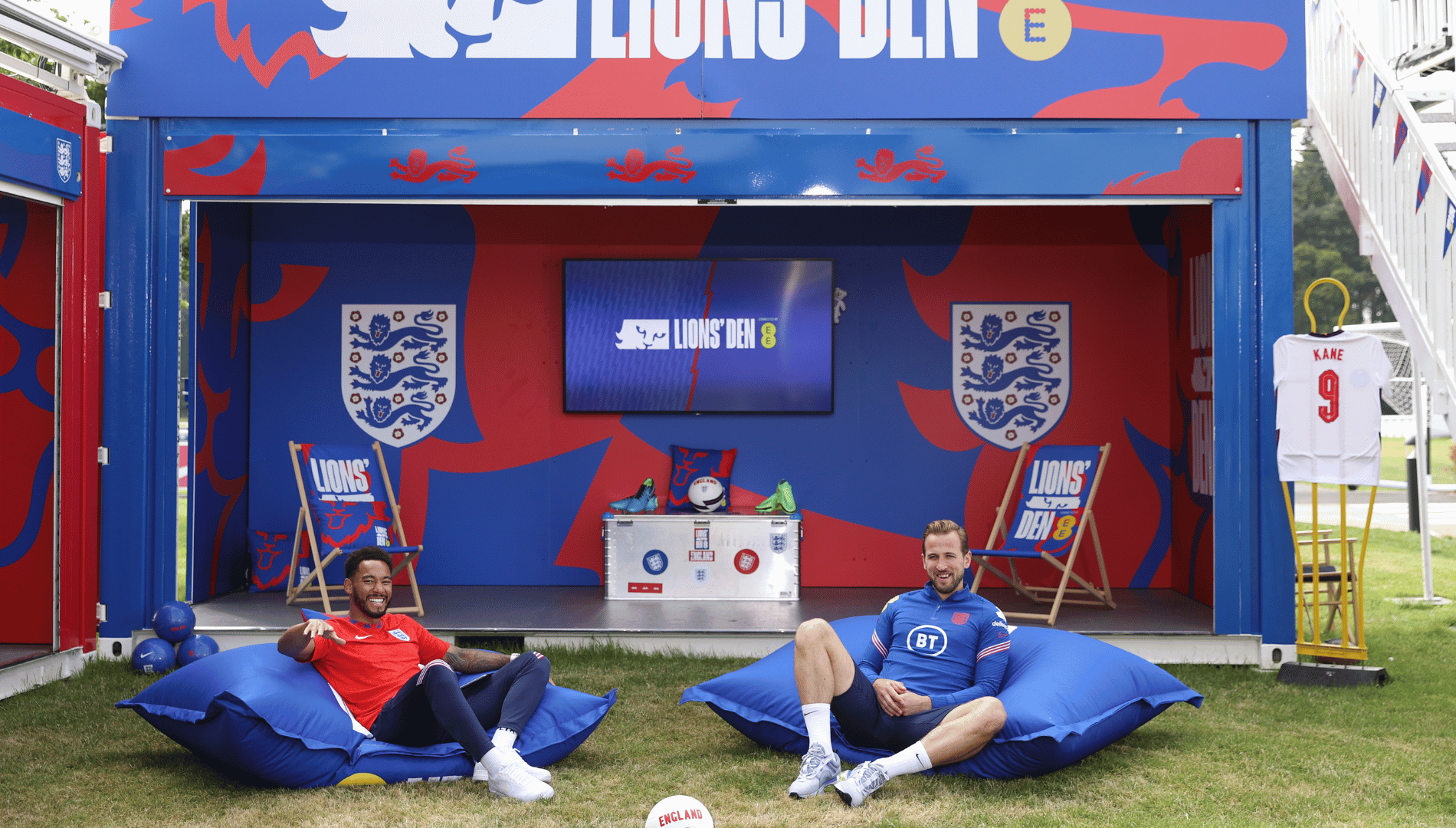 Lion's Den
Lion's Den is a show that's streamed by the FA across the FIFA World Cup and Men's Euros. It provided behind the scenes cover, including player & fan interviews and match chat.

We designed & supplied the entire Lion's Den setup for both the 2022 World Cup and Euro 2020. Merch ranged from deck chairs, cushions, mugs & cups to dart flights and microphone flags.

4 Million people watched Lion's Den across the 2022 World Cup and Euro 2022. It was amazing to see members of the squad having fun with merch by Bluestep.

Lionesses' Live
During Euro 2022, Lionesses' Live was broadcasted on the FA's social pages, showing behind the scenes cover of the England Women's team across the tournament.

We kitted out the complete set for Lionesses' Live, supplying merch such as couches, deck chairs, cushions, bean bags and bucket hats.

It was great to see the legendary Lionesses kick back and relax whilst discussing all things England!

2 Million people watched the show, in what was a memorable year for England who were crowned European champions! #comeonengland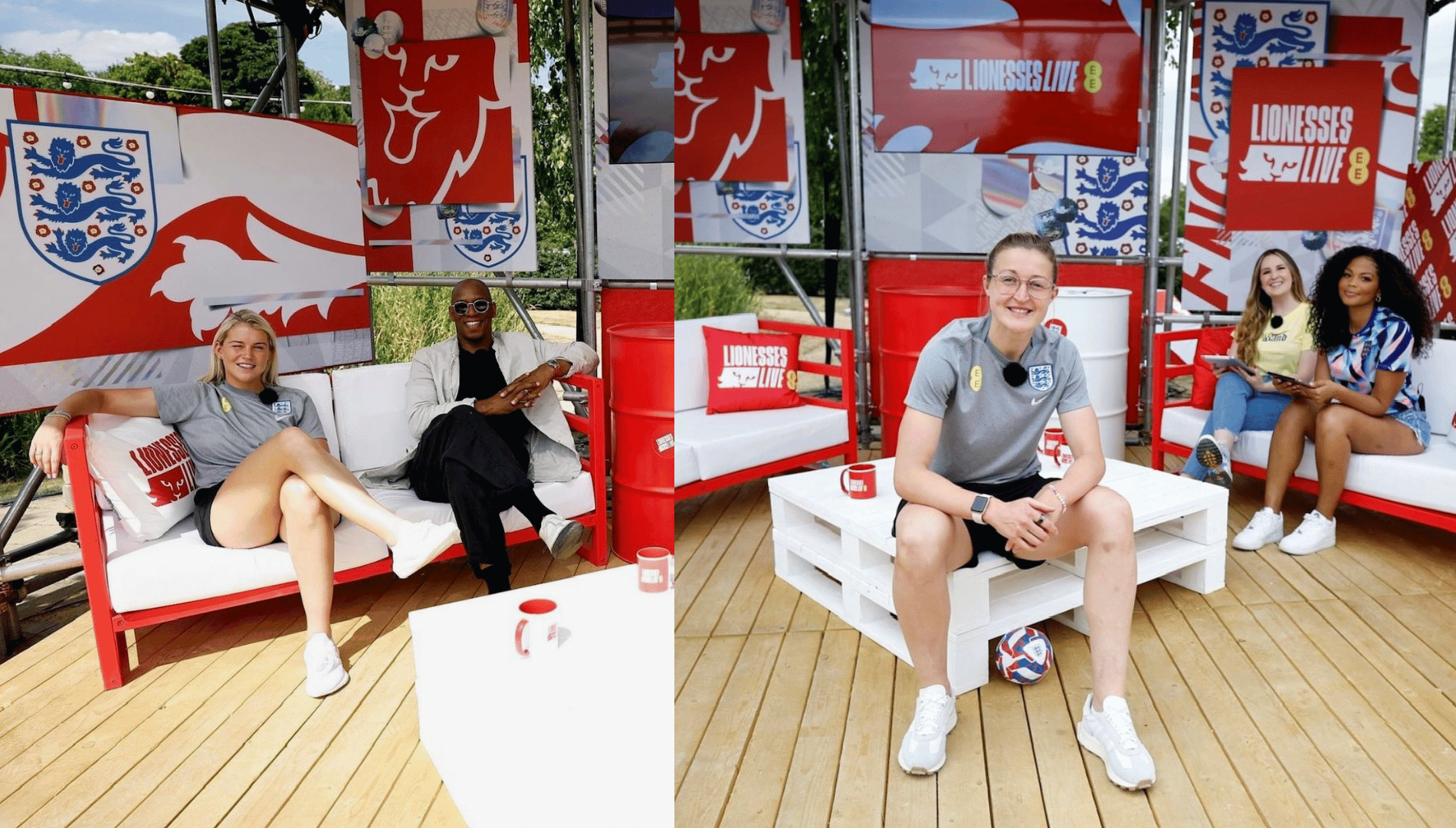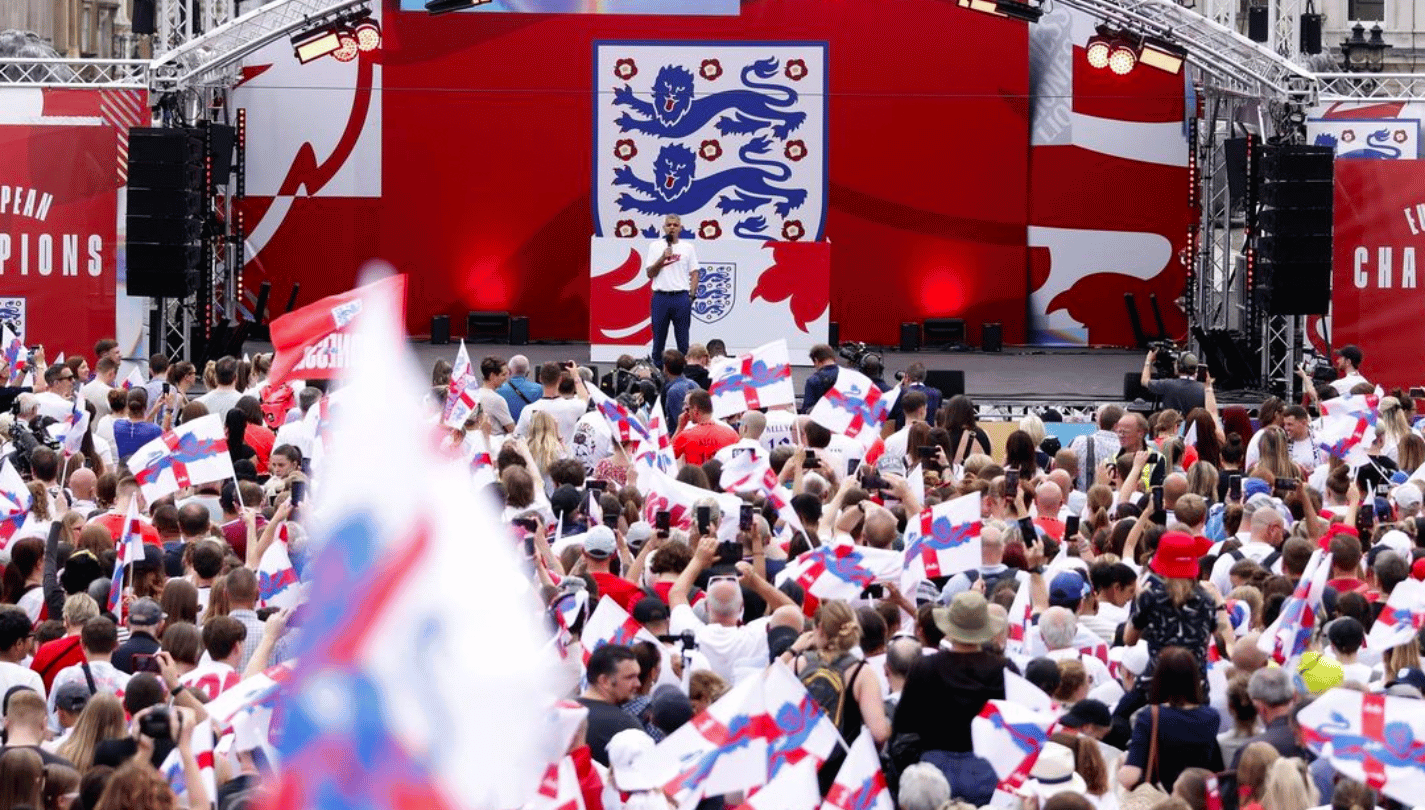 FA Generic Merch
Providing high-quality, innovative merchandise has always been a priority for the Football Association.

When they approached Bluestep, they wanted merch that would serve to boost fan-engagement.

T-shirts & flags were produced by our team of specialists that could be used for matchdays, whilst merch such as balls, belt bags, mugs and cups were supplied for retail.

With large quantities being processed, we provided a bespoke online stock management system, allowing the FA to check on materials, and re-order low stock.

Over 1 million items of fan-led merch were supplied, which were used for FA Cup Finals and England matchdays.

We successfully produced and delivered high quantities of merch to The FA within a quick 4 week turnaround.

"Bluestep continue to be a key partner of the FA. We're excited to maintain our fantastic working relationship and work together on plenty more projects in the future!"


Tom Fehler
Senior Events Manager
The FA



*Image Credits @England Football