We live and breathe all things Facebook Fundraising! In 2022 alone we helped our amazing charity partners raise over £100 Million!
When you come to us for support on a Facebook challenge, our promise is that everything is done with love & care!
Helen & Douglas House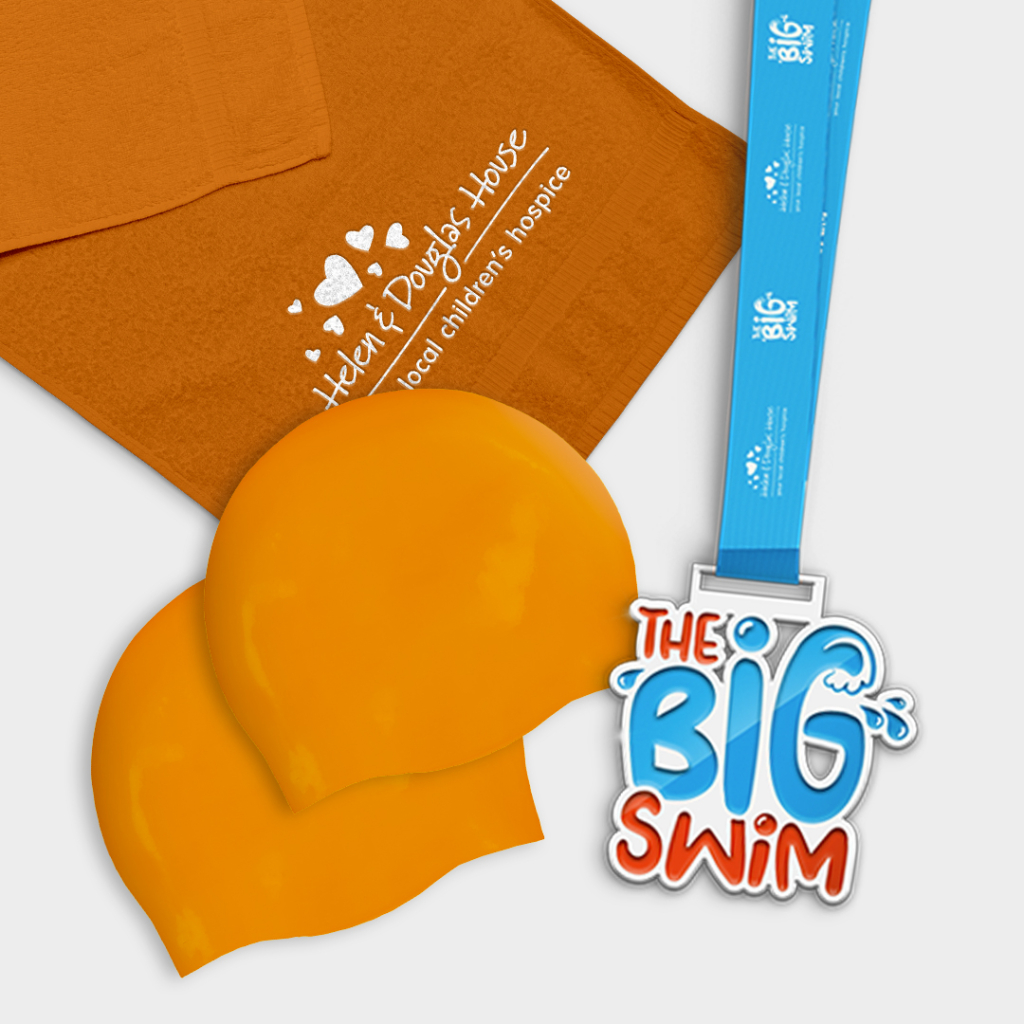 We're experts in bringing Facebook Challenges to life!
For Helen & Douglas House's Big Swim Challenge in September, we turned a simple concept into a kick-ass challenge identity.
We designed digital assets for their socials, print literature, tracking cards and awesome merch including medals, swim hats, towels & bags.
Over £10,500 was raised during the challenge including donations for the two Bluesteppers that chose to take on the challenge, shoutout to Harley (Creative Lead) and Mark (Creative Account Manager)!
Mind – Move for Mind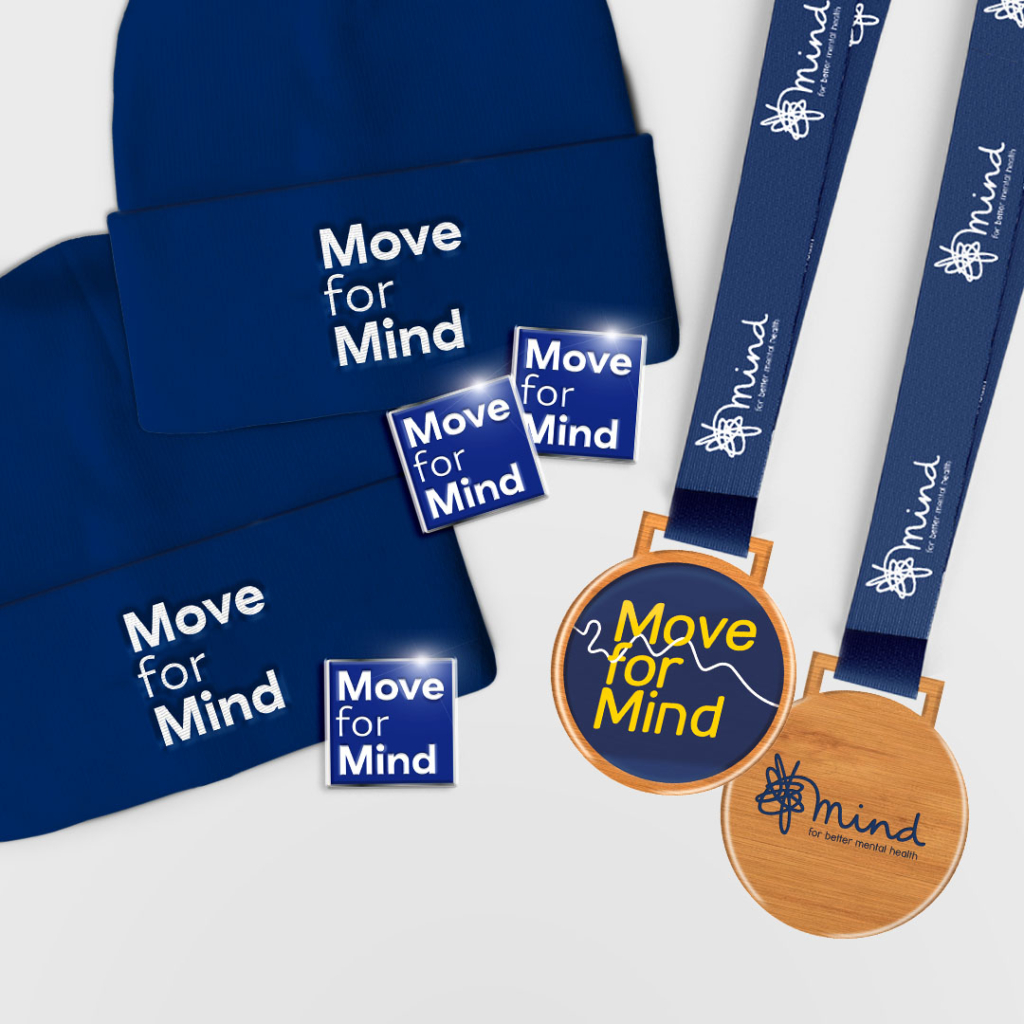 New Year = New You – Mind challenged people to begin 2022 by exercising for 30 days to raise awareness for mental health!
We supplied Mind with merch including eco-friendly medals, badges & beanie hats.
Over 1,800 people took part in the challenge and helped to raise £110,000+ for such an important cause!
Samaritans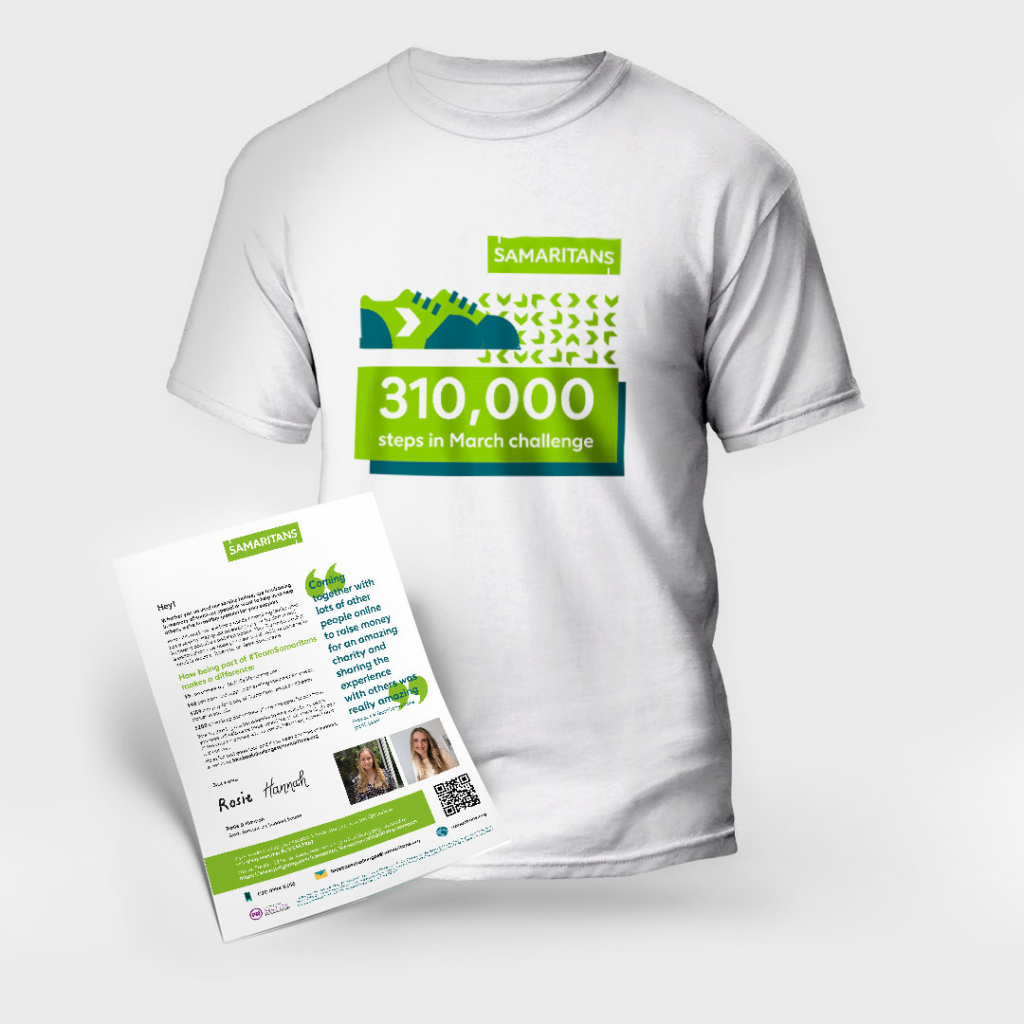 It's our job to make your lives easier when you prepare for a Facebook challenge.
Samaritans' received thousands of sign ups for their 310,000 steps Challenge back in March.
We supported the charity by processing their t-shirt orders in bulk, which we stored at our very own warehouse and then fulfilled for participants.
An incredible £240,000 was raised through the Facebook challenge!
Bone Cancer Research UK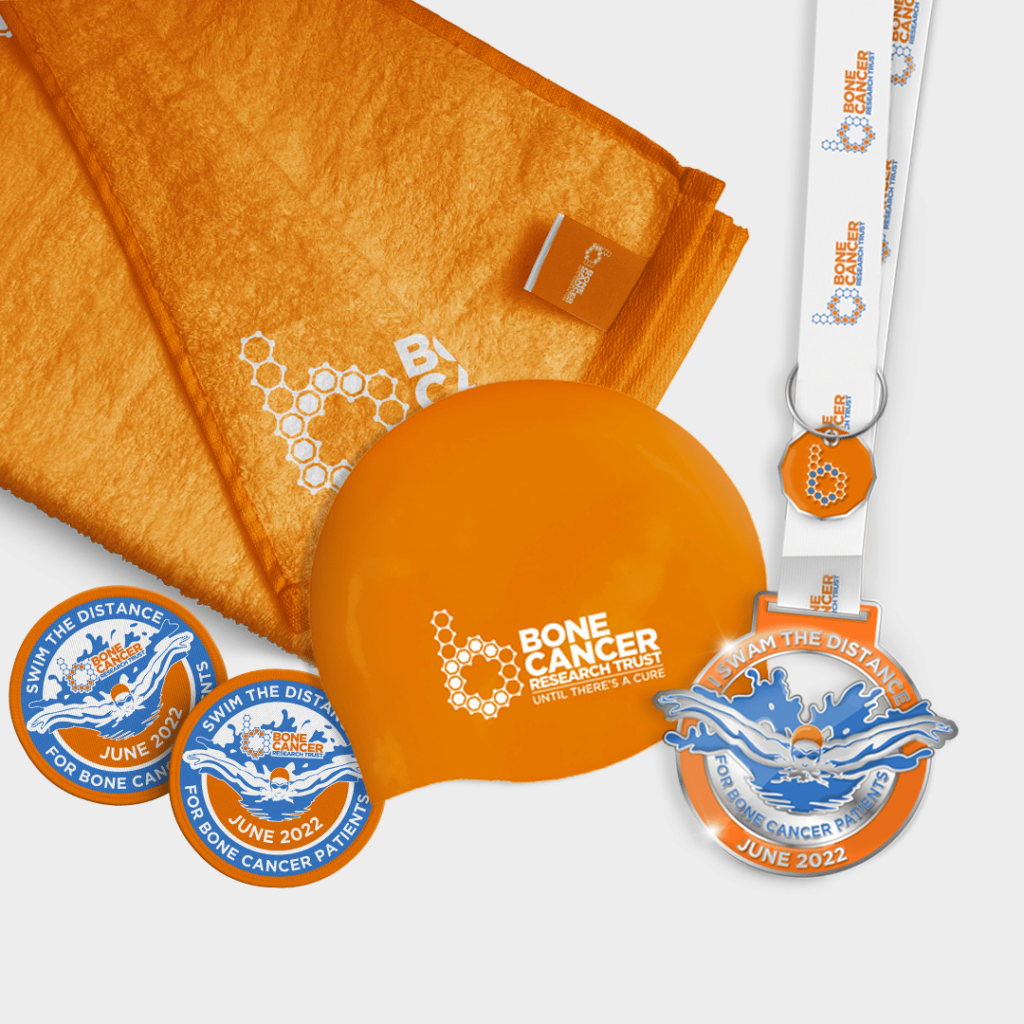 We've had the privilege of supporting Bone Cancer Research across their calendar of Facebook challenges.
For their 'Swim the Distance in June' we designed and supplied an epic bespoke medal alongside custom ?
Participants also received a branded swim cap and towel when they signed up, as an incentive to fundraise and encouragement to snap some photos for the group.
Over £267,000 was raised for Bone Cancer Research UK – a smashing effort by fundraisers!


Need support with your World Class Facebook Challenges? Our charity specialists can help!
Drop us a line!