Switch Off - Game On. A Gaming Identity
Mind
In collaboration with the events team and staff at Mind, we created and developed an identity from the ground up for the 'Switch Off, Game On' gaming fundraising campaign.
We worked closely with Mind over many weeks of research and development, helping the brand navigate an emerging new territory of fundraising; Gaming.

Armed with this research, the project needed a name and the result of collaborative brainstorming and workshops created the campaign name; 'Switch Off, Game On'. We saw the name as an opportunity to introduce a benefit of gaming in relation to mental health. From here, the identity began to take shape, initially with and drawn concepts for efficiency and to keep a large creative team focused on the ideas.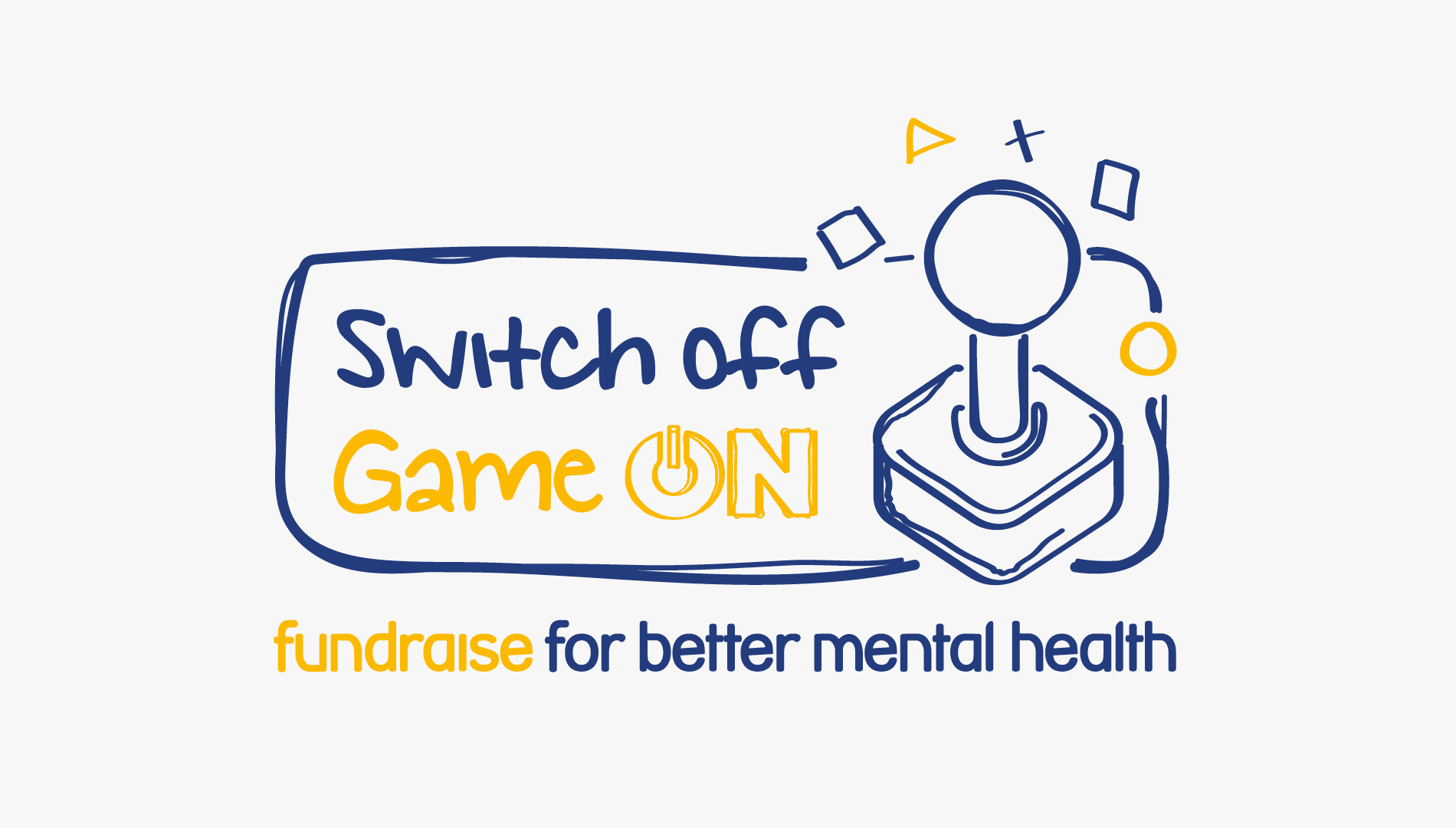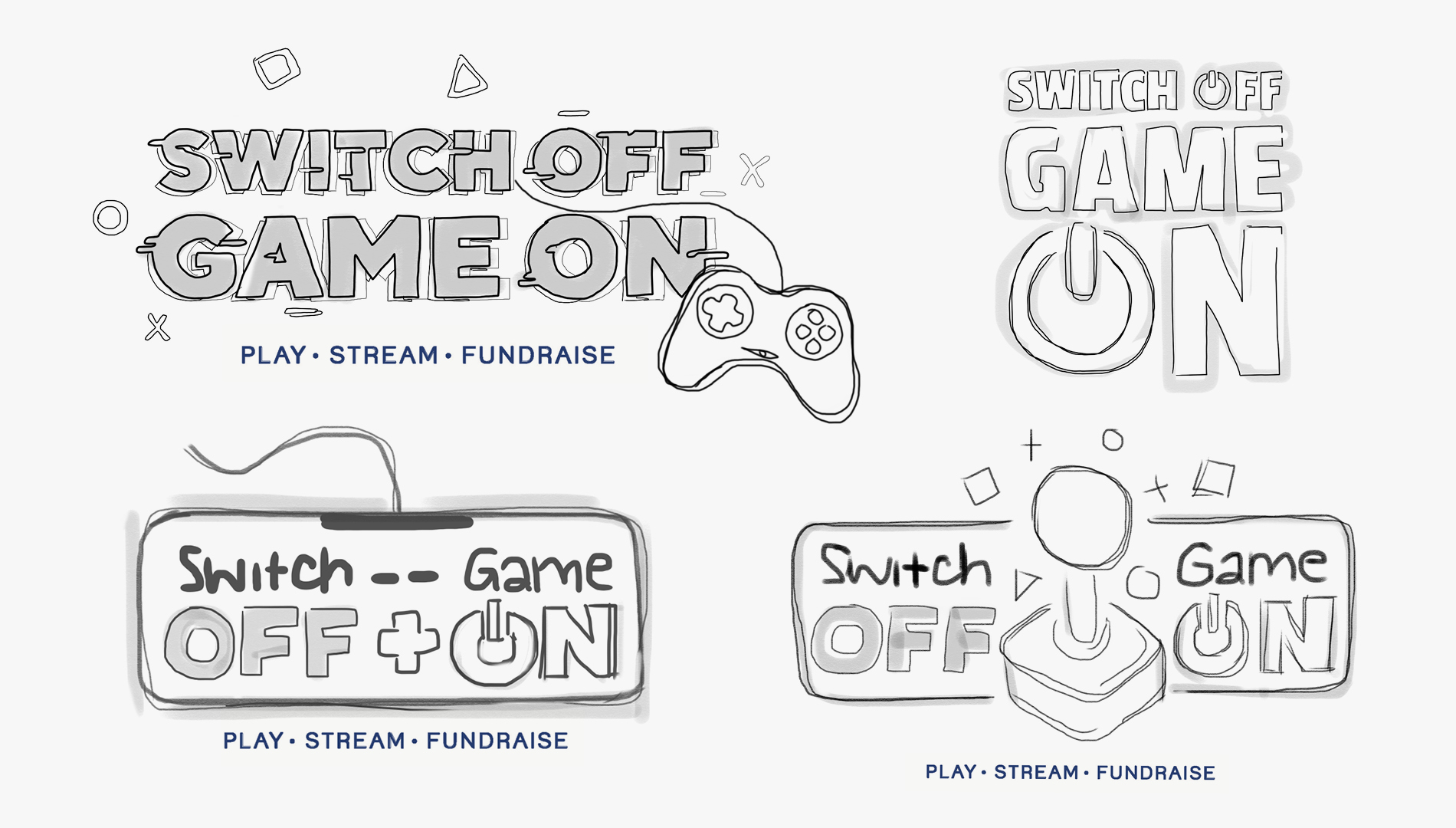 Hand drawn concepts can be generated relatively quickly and the technique helps the team stay focused on the ideas, not the execution.
One challenge was for the identity to feel at home within the Mind brand world, while appealing to a specific fundraiser demographic.

Our approach to this challenge was to create something distinctly 'gaming', and build in a degree of flexibility in it's use depending on the context. The 'neon' execution illustrated on the bottom right of this page inspired how we approached the collateral components. We also considered how a complex identity could be adapted to typical 'avatar' size for use on streaming platforms such as Twitch, along with social profile images.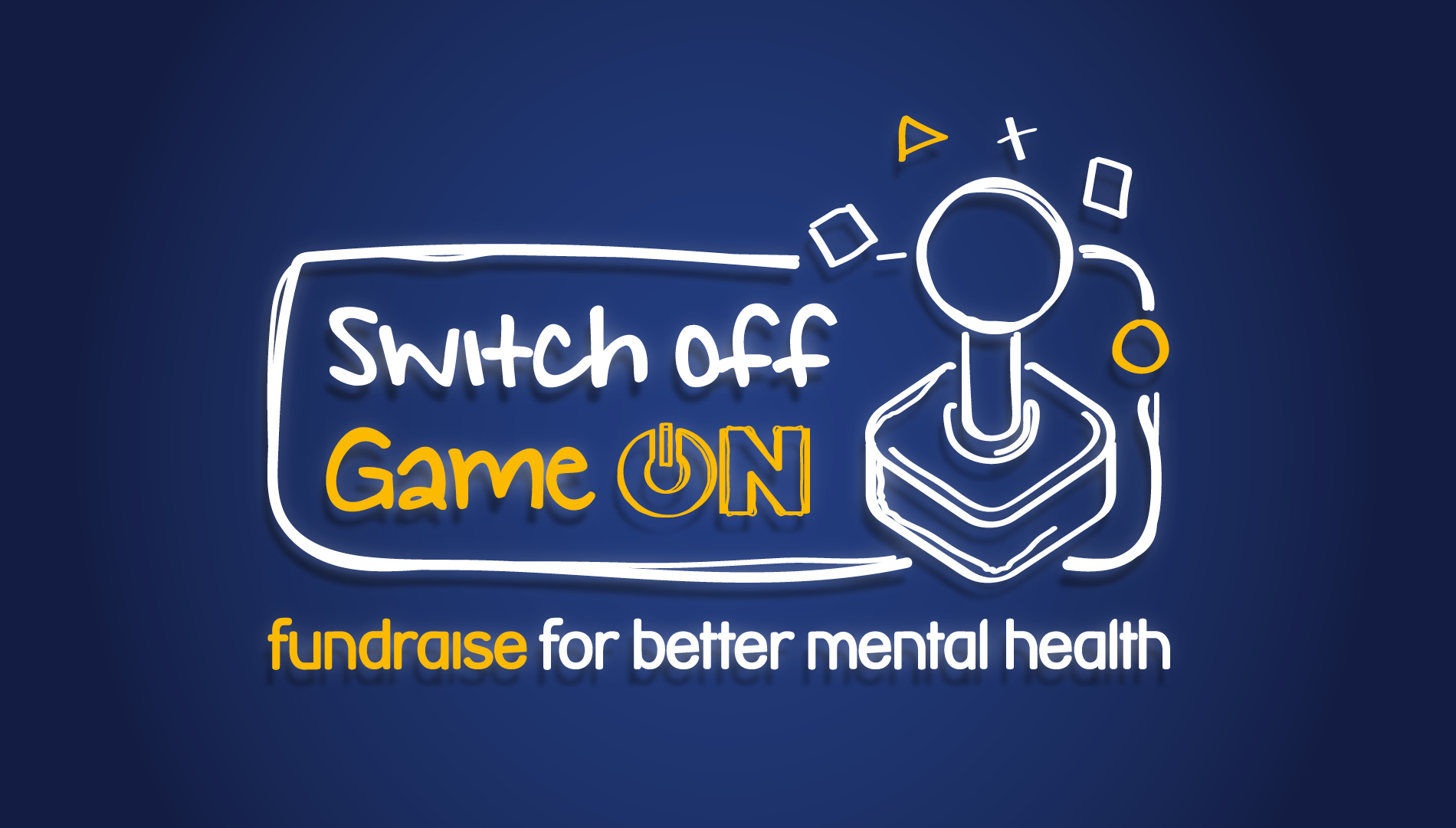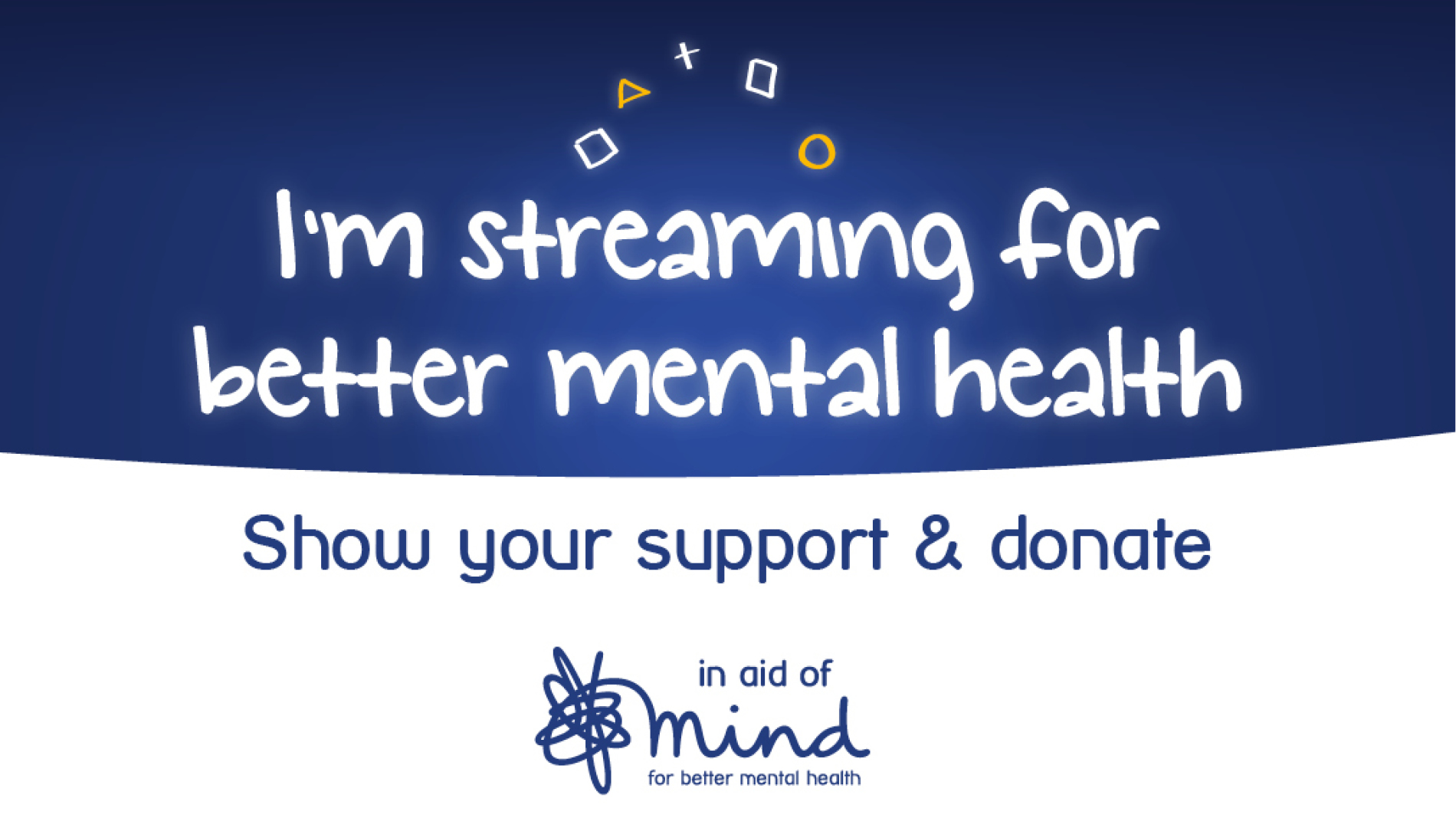 Following on from naming and the branding visual exercise, we were proud to be part of the campaign roll-out, including digital guidebooks and assets for digital platforms.
Included in this stage were a suite of on-brand illustrations of the gaming world. One challenge we faced was capturing original images during the Coronovirus lock-down. Not seeing it as an obstacle, staff and
supporters of the brand contributed images which fit the brand's ethos of 'reality, not stock' very well and bring much needed warmth to the collateral, under the direction of our creative team.
Testimonial
Alex Bordoli
Senior Community Fundraising Officer, Mind
"The Bluestep team have been a great fit for Mind, and we've loved their approach to creating new content. Their flexible approach to initially design concepts and then honing down, is a really great way to quickly produce content which reflects our brand and values.

For Switch Off, Game On, Bluestep went out of their way to show a deeper understanding of this new audience, which has enabled this campaign to engage effectively with the gaming community. Not to mention everyone we've worked with at Bluestep have been kind, dedicated and generally lovely humans. I believe they genuinely care about Mind's work and that is reflected in their work."