We're proud to have become lead sponsors for the 2022 Bluestep Charity Softball League. Described as the BEST SEASON EVER, it's fair to say we smashed it out of the park! 
After a fun 6 years of sponsoring the league, it was about time we stepped up as lead sponsors and turned things up a gear.
Our first plan of attack was a mini re-brand including a new logo, incorporating bold graphics and explosive colours! The new brand was applied across a range of merch, social assets and the league website.
Our studio then designed completely bespoke jerseys for all 57 teams as well as a sweatband, tote bag & water bottle for each participant.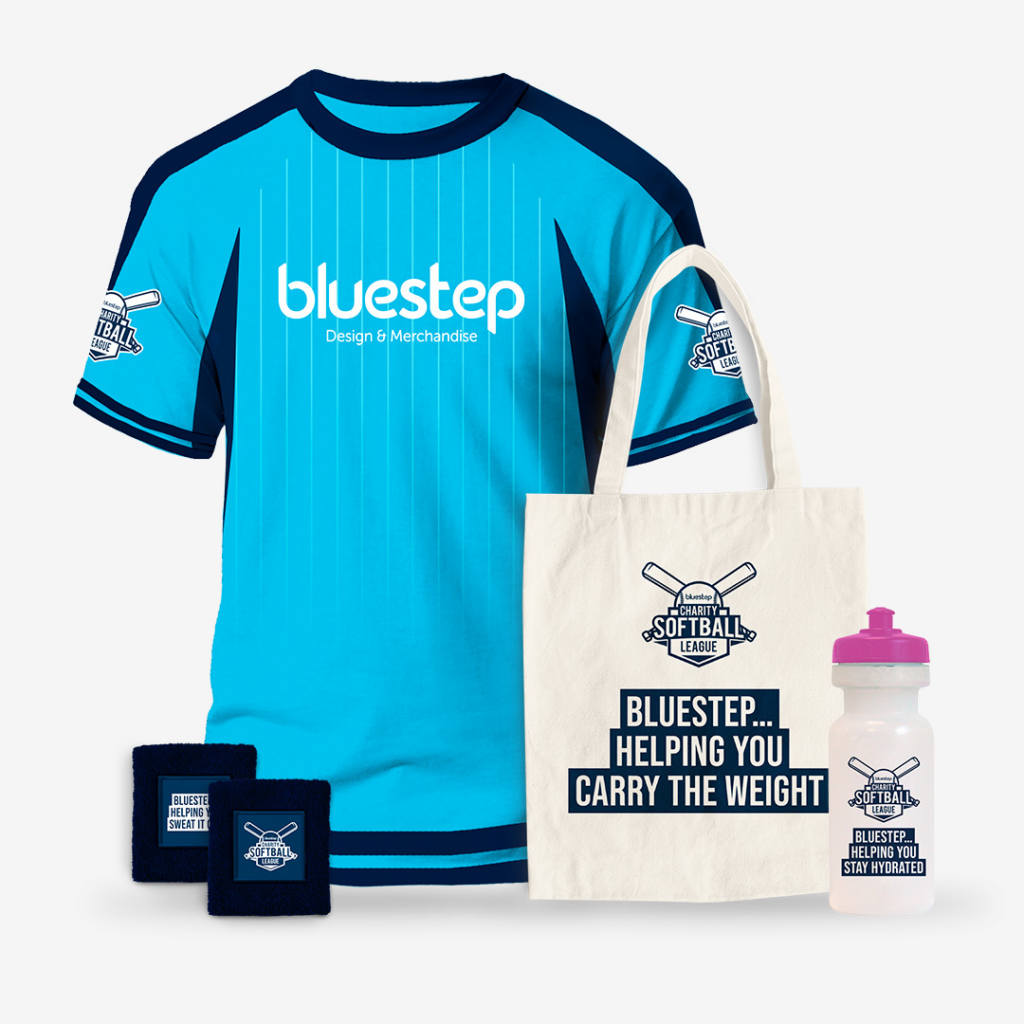 A summer of softball later, came the best part for our Bluesteppers, finals day! We travelled down on a scorching hot day in August to Hyde Park, to witness the final matches.
Two gazebo's in tow, we setup to serve food & drinks as well as carnival themed mini-games such as hook a duck, spin the wheel and bean bag toss (all with prizes of course)!
1500 people turned up on the day and players were on top form! Eating food, drinking copious amounts, winning prizes and of course watching the softball.
It was an absolute blast. Seeing our event visions come to life was just incredible. Even better, we got to spend the day with some of our amazing charity partners! 
Congratulations to everyone who participated, with a special shout to the winners: Cancer Research UK, Independent Age and Versus Arthritis.
We can't wait for next year, in what will be the League's 20th Anniversary.
Bring it on!