An interactive way to reduce the strain on NHS services
Choose Well
Choose Well
We're no strangers to the fact that increasing strain on NHS services is a serious issue.
CCGs are constantly facing pressure to educate the public on alternative services and reduce traffic to A&E departments. As a way of communicating this message, the Choose Well campaign was born.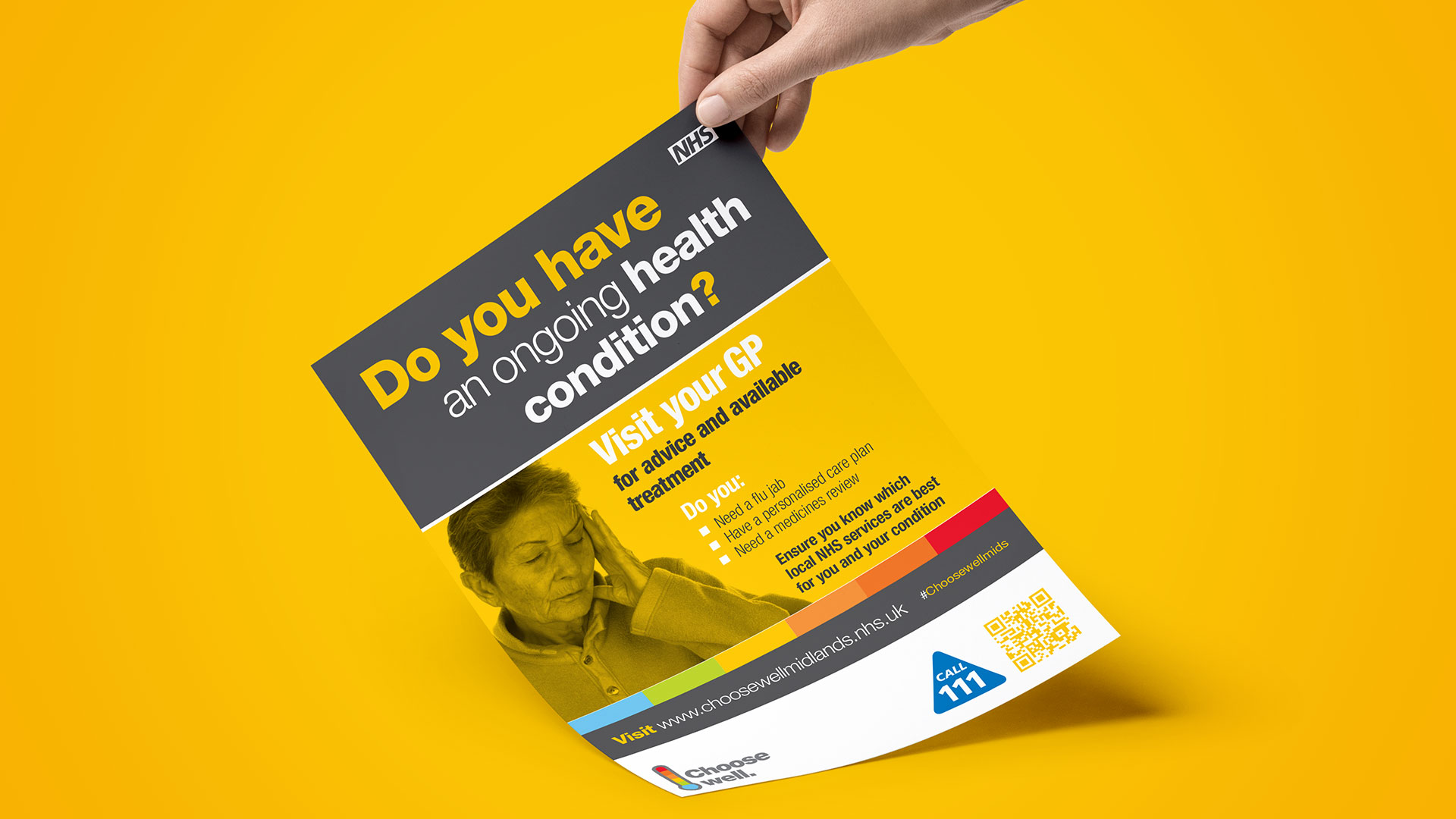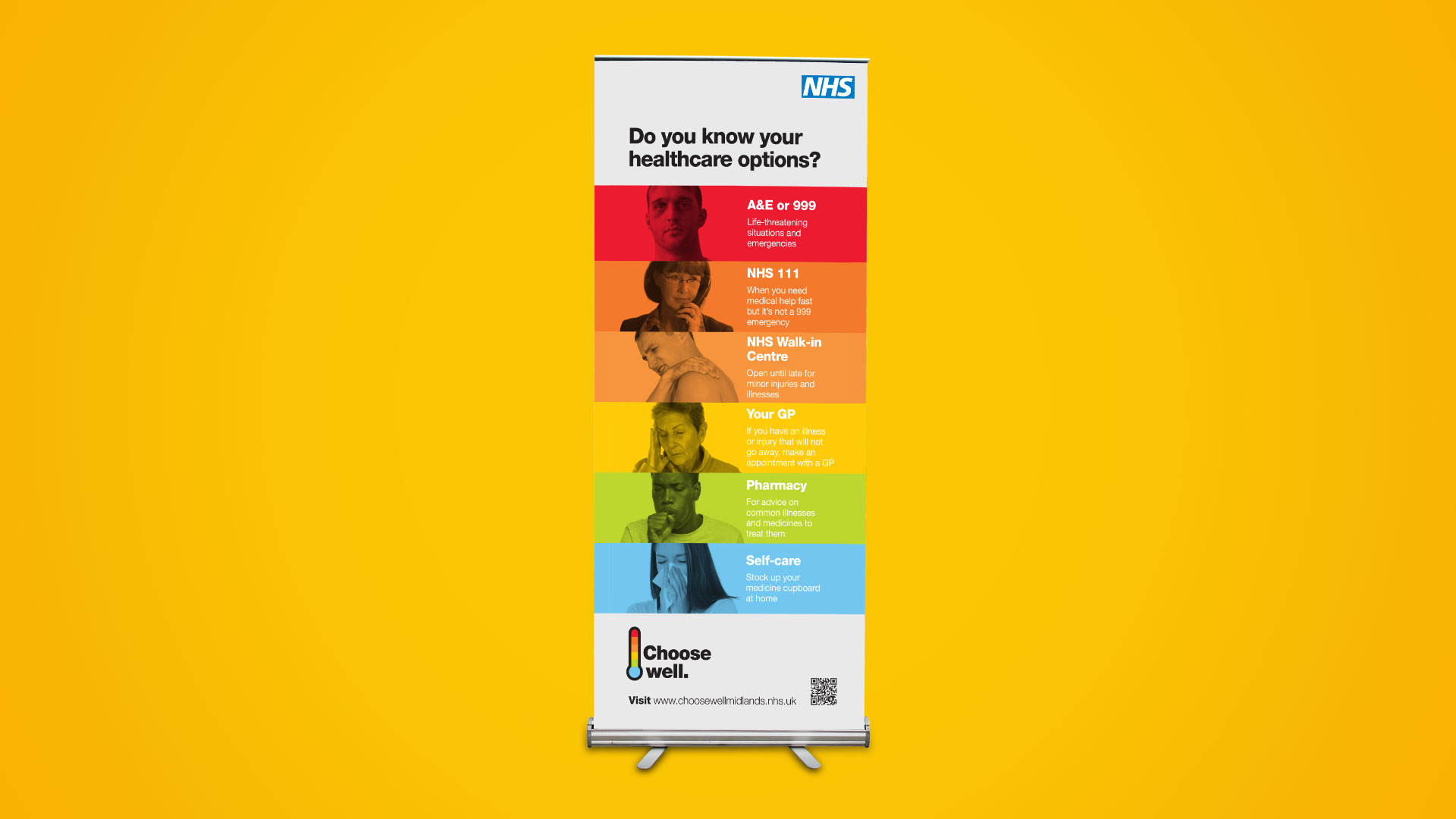 Bluestep assisted a number of CCGs in the creation of the Choose Well app. An app which - due to its success - was adopted by CCGs across the country as a way of communicating the key campaign messages to a younger, tech-savvy generation.
As a visual and interactive tool, the app included games to test knowledge, location services and information pages to inform and educate. Each CCG was delivered a bespoke version of the app which catered to their individual services.

We are huge advocates of the app due to its versatility, accessibility and ease of use across multiple devices. The Choose Well app is available for download on the i0S and Android stores.