RSPCA - Big Walkies
My goal in life is to be as good a person as my dog already thinks I am – Author Unknown.
For two years running, the RSPCA have commissioned Bluestep to design and produce all merchandise, signage and promotional materials for their annual mass participation fundraising event, Big Walkies!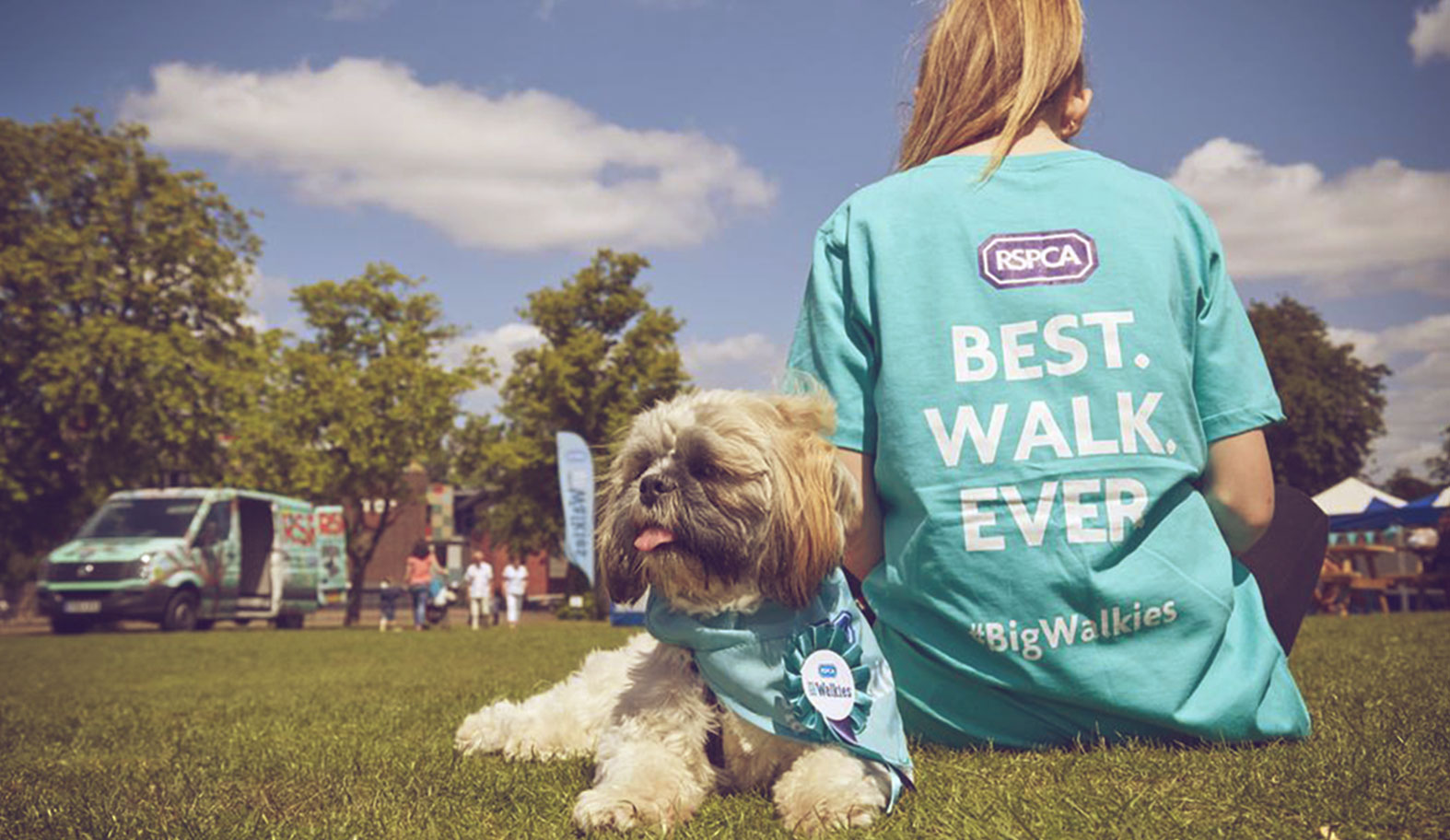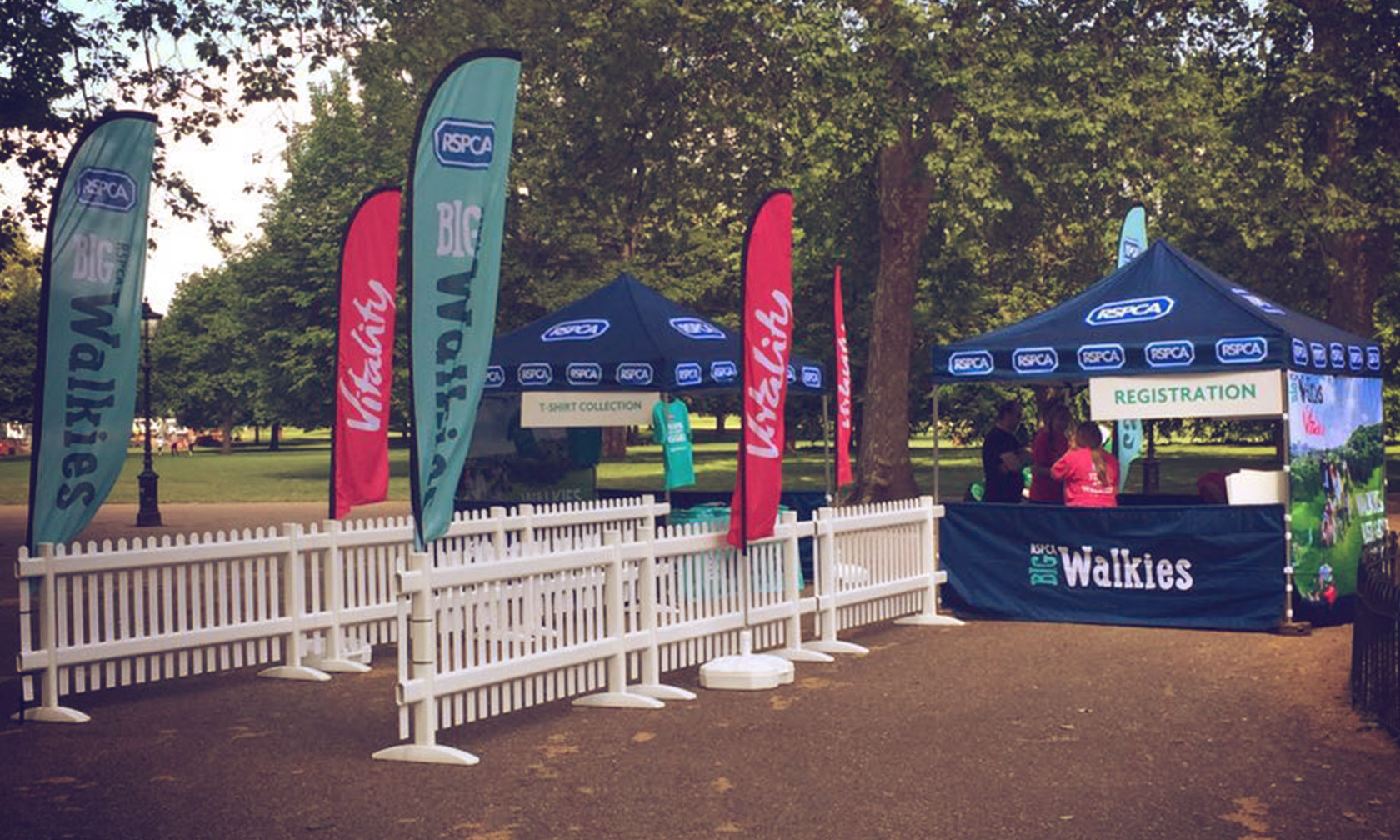 Big Walkies takes place every summer in the various locations across the UK and is hailed the UK's biggest dog walk. Whether it be posters, directional signage, doggy rosettes or doggy bandanas (in all shapes and sizes), Bluestep's charity team were on hand to fill the brief.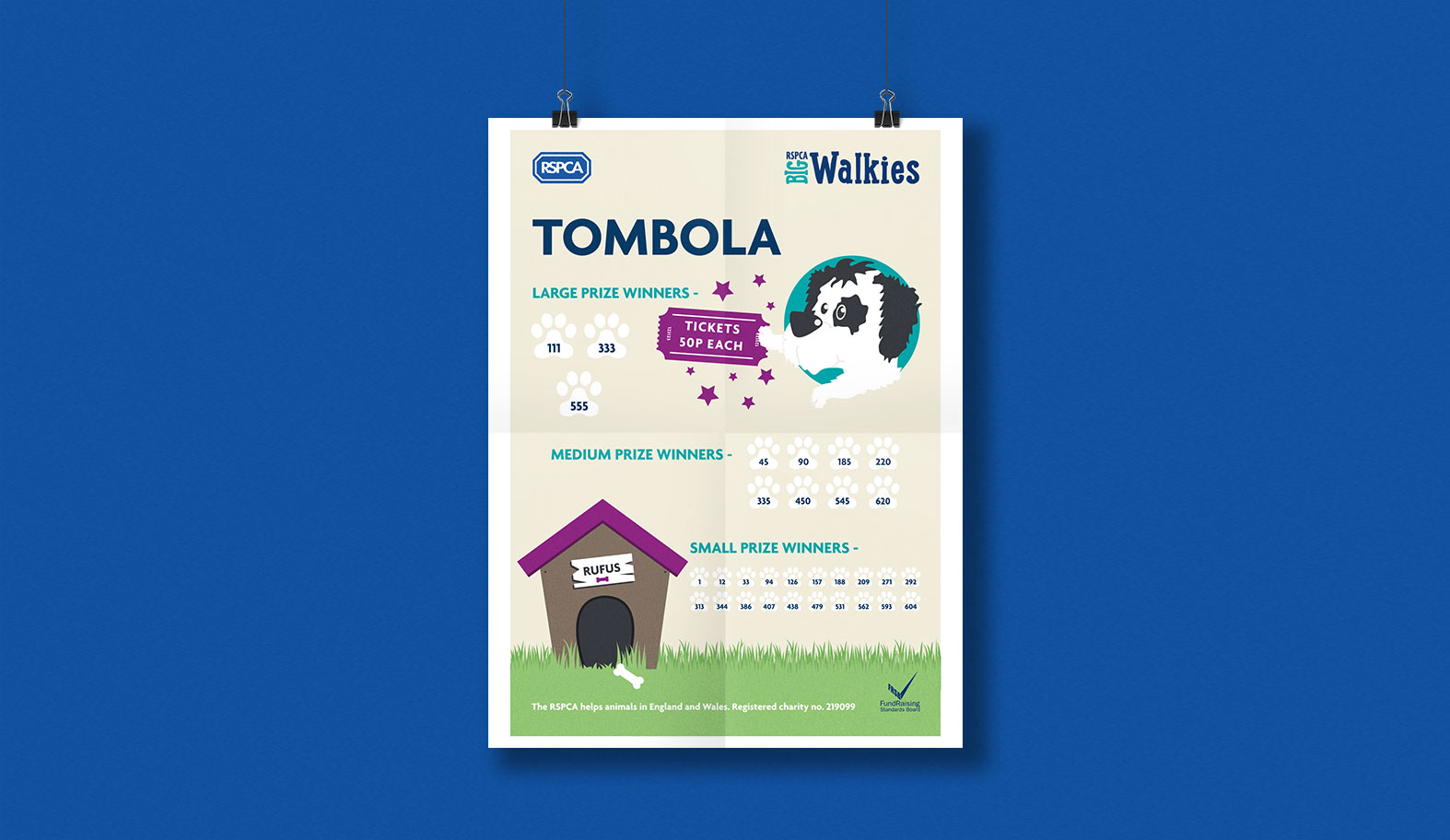 The event sees dog loving celebrities, bloggers and RSPCA followers participate in a 2-5k walk with their own furry pals (up to 4!) or a rescue dog. All groups could be sponsored, with the funds going towards the RSPCA.

Team Bluestep attended the event with rescue dog Harvey leading the pack. For more pictures of the event, check out our blog!