Keeping up with Supporter Demand
British Red Cross
Fast and reliable fulfilment required
Miles for Refugees is a fundraising event set up by the British Red Cross to support refugees, people seeking asylum, and vulnerable migrants in the UK. Thanks to our production and fulfilment expertise, Bluestep were brought in to manage the distribution of all promotional collateral to every one of the campaign's supporters.
Miles for Refugees, a virtual event set up by British Red Cross, required participants to travel different distances to reflect part of a journey that a refugee may have taken to reach safety. Participants could choose to cover the distance in a number of ways including walking, running, cycling or swimming. As part of the campaign, promotional kit needed to be sent to every single person that signed up and incentives sent to every supporter meeting their fundraising targets.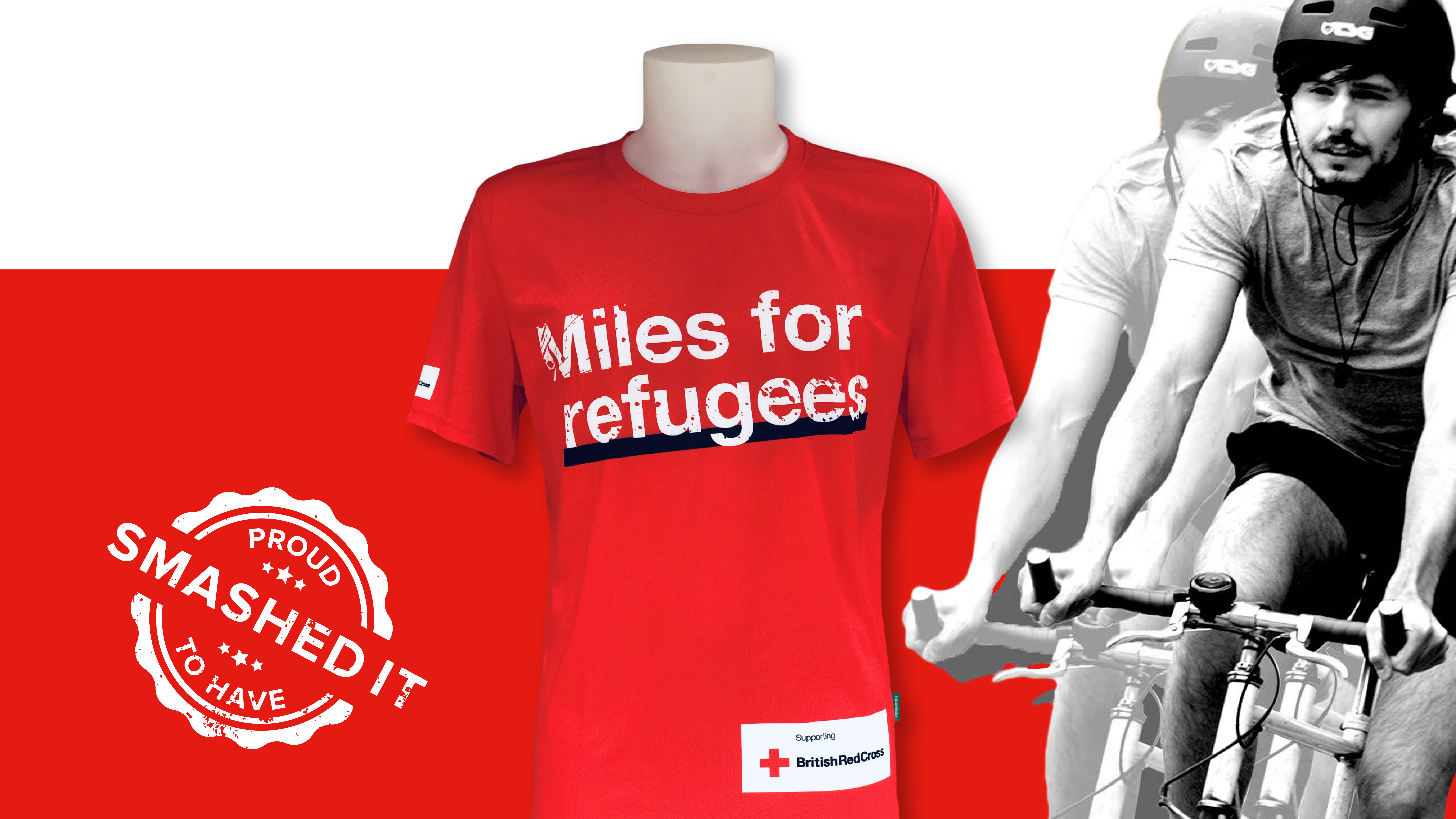 Delivering the goods to thousands of supporters
With Bluestep's expertise in production and fulfilment, we were able to support British Red Cross with the printing of campaign t-shirts and large-scale fulfilment requirements. We successfully ensured each supporter received the campaign merchandise in time to tackle their targets.

The Miles for Refugees campaign raised over £2million for the charity, prompting over 7,400 people to sign up to the event. We are super proud to have supported this campaign and been able to play a part in kitting out all of its supporters.
Testimonial
"Supporting us with sourcing and sending out merchandise, Bluestep were brilliant when we quickly needed to source and send out more merchandise because our event had quickly tripled in participants! Hayley was fantastic with keeping us in the loop and making sure we could accommodate the additional demand."
Events Officer, British Red Cross