Creative Concepts for the World's Biggest Coffee Morning
Macmillan Cancer Support
Bluestep were commissioned to design and supply elements of the World's Biggest Coffee Morning 2018 pack for Macmillan Cancer Support.
The fundraising pack included exciting elements like cake toppers, tablecloths, button badges, bunting and more.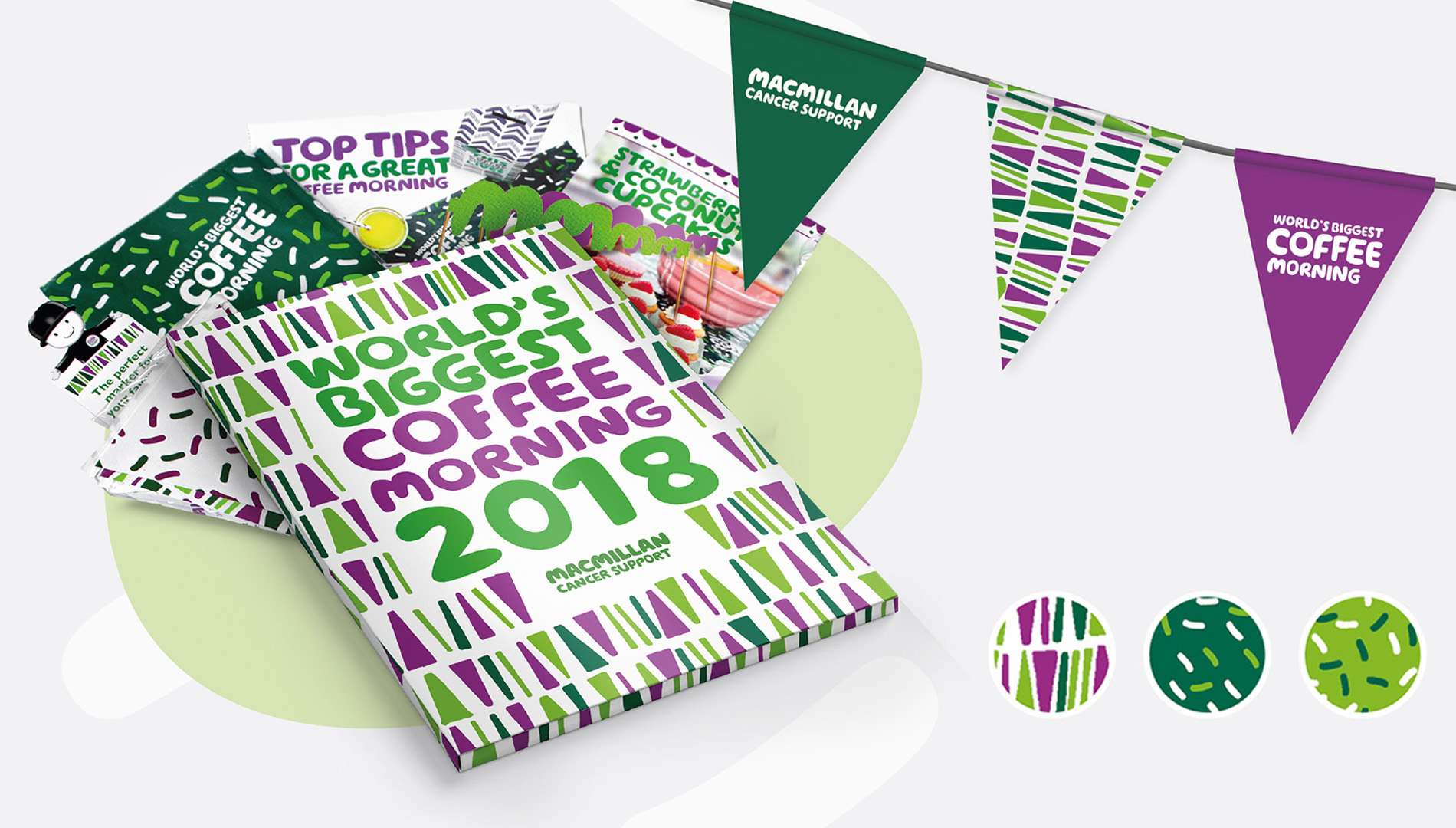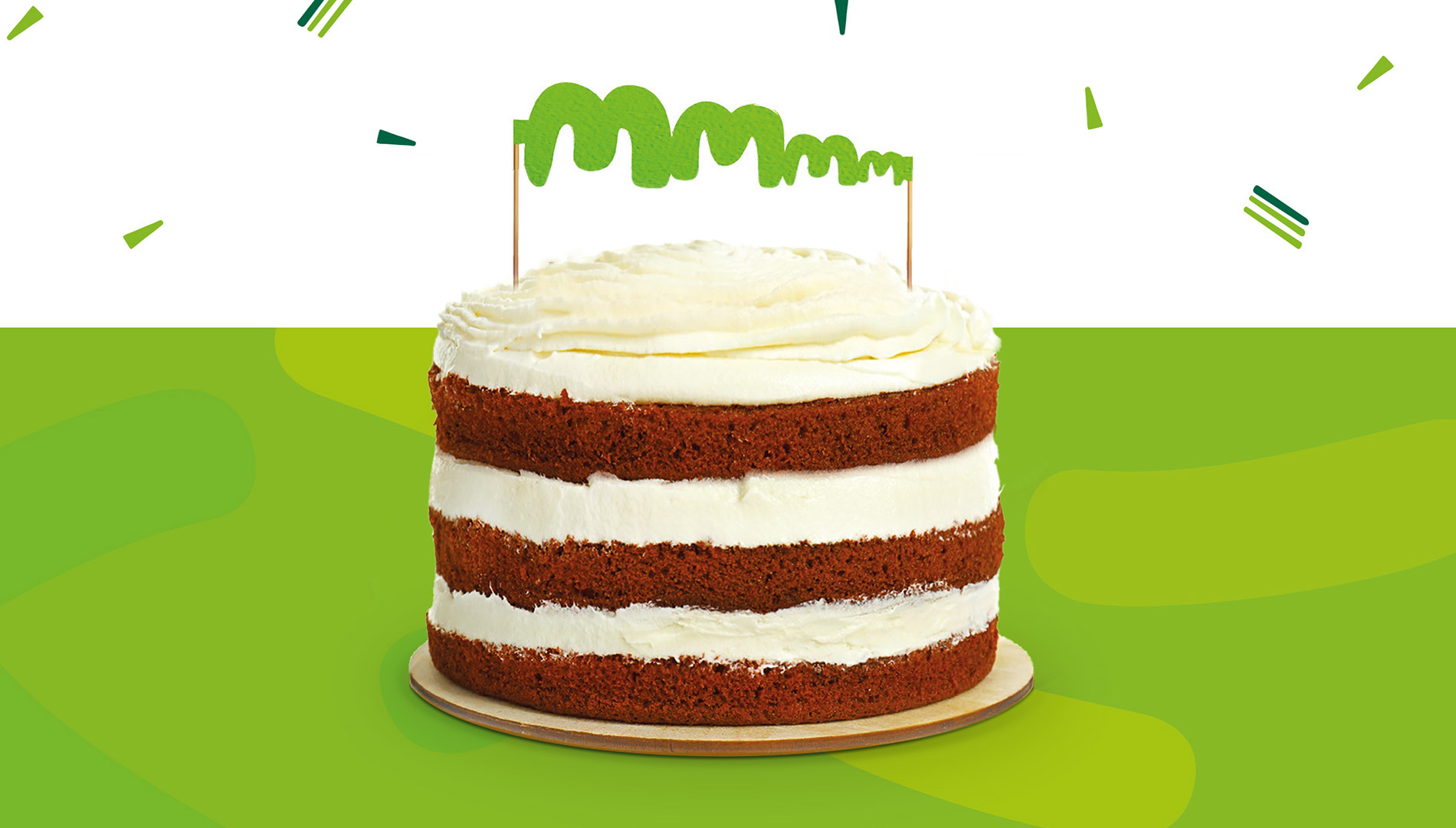 Introducing new concepts and rolling out quality artwork.
The design team were tasked with developing new creative components and artwork and we needed to hit a delivery target of 1.5 million units.

We designed and produced the new 'Mmm' cake bunting alongside artworking the beautifully branded cake toppers, badges and flags.

Transparency in our supply chain was provided in order to deliver ethically sourced products to deadline.
Drinking coffee, eating cake and raising millions
This campaign has raised over £13.5 million (and counting!) as part of Macmillan's World's Biggest Coffee Morning. Bluestep can't help but feel proud to have played a part in such an iconic event.

Right, now who's for a cuppa...