Delivering better health through partnership
Tower Hamlets Together
Tower Hamlets Together
A collaboration that saw six partners join forces to improve the social, health and wellbeing services across a diverse community.
Agency support was required to create a standout brand identity that would resonate with the community and work across multiple communications platforms, including a bespoke brochure website.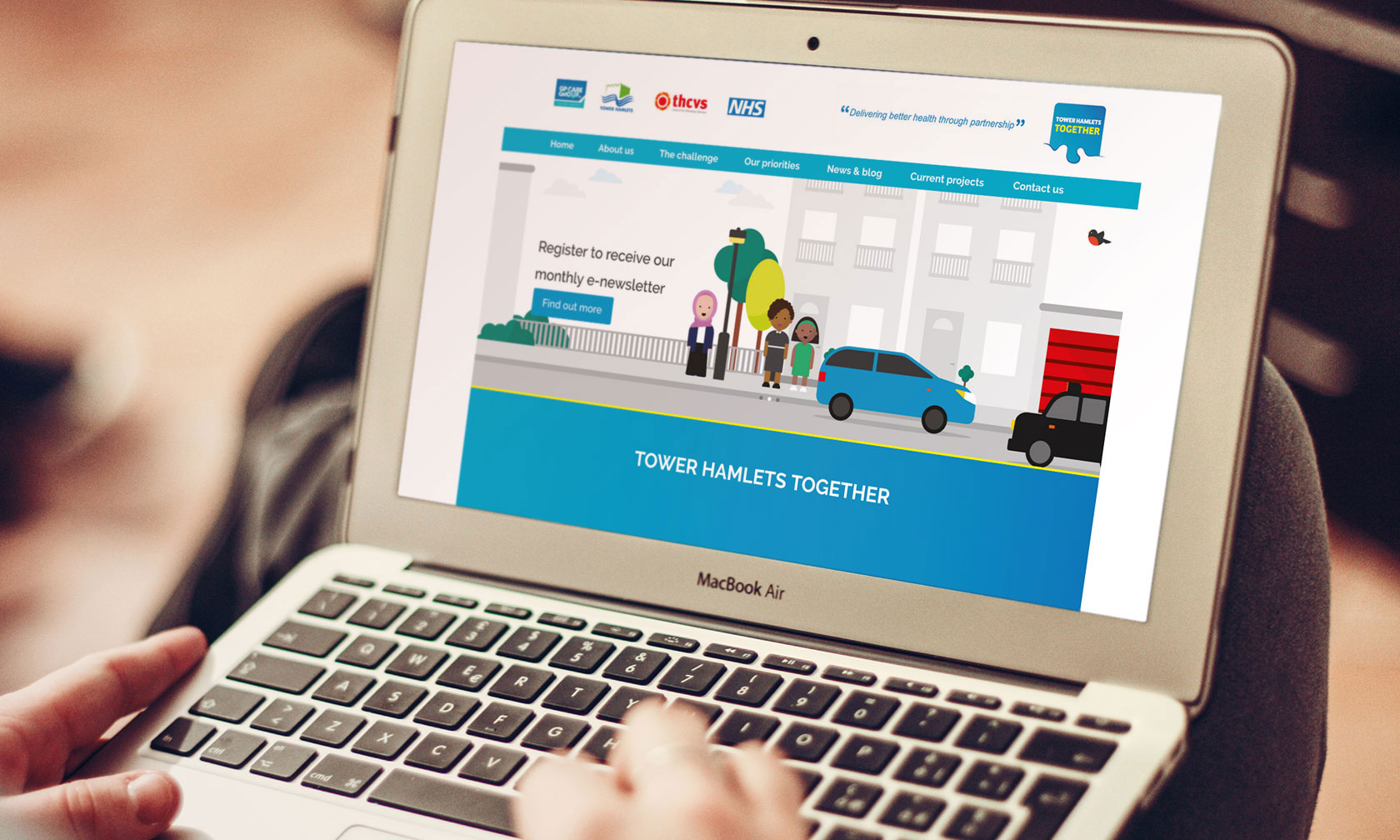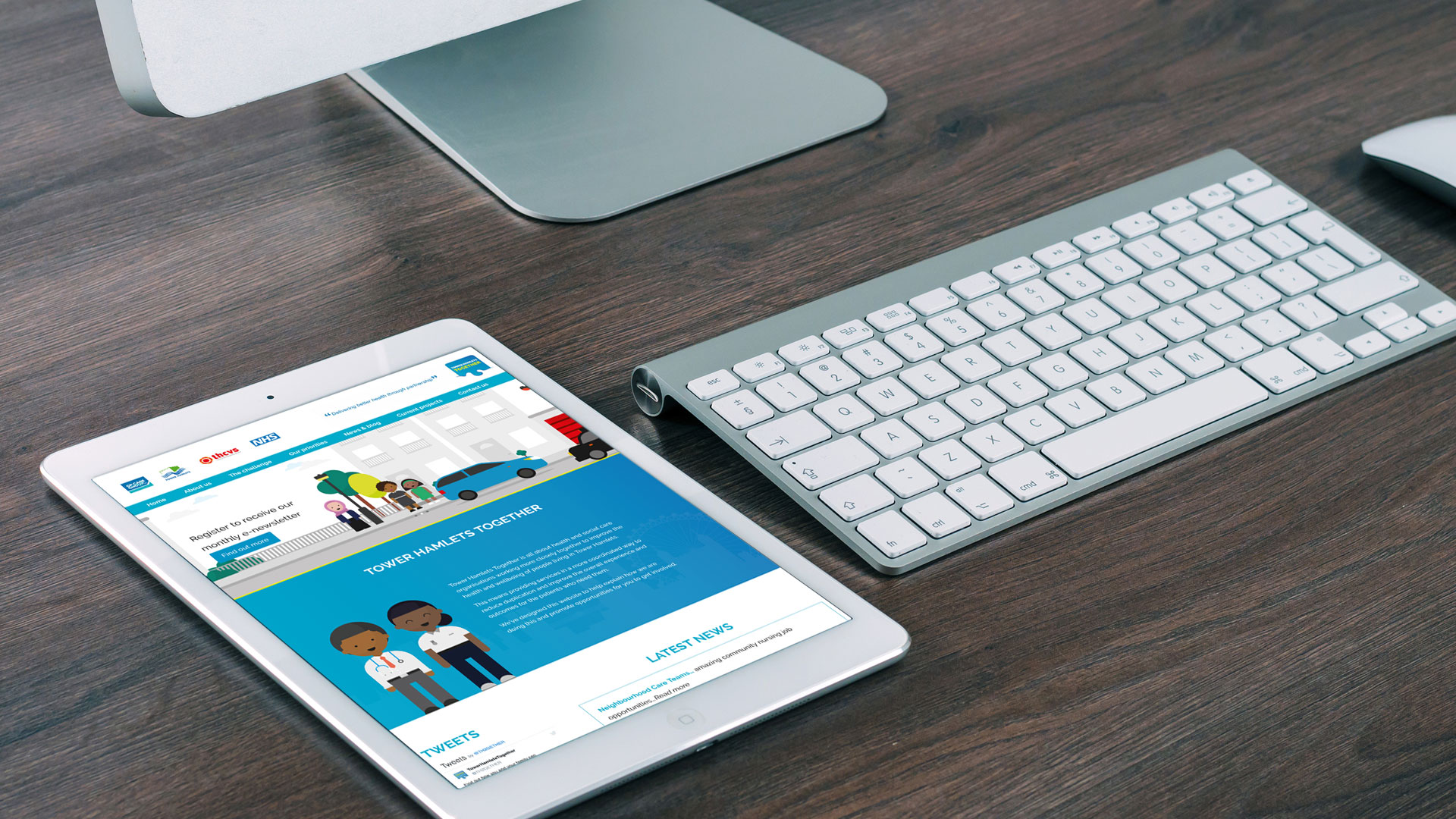 Bespoke vector style characters were designed to carry the brand across all platforms and reflect a diverse community. Overriding challenges such as low literacy levels, deprivation and a poor command of English had to be carefully considered when developing the identity and communicating the key information about the integrated service. A universally effective branding was born, complete with a full catalogue of assets and guidelines.