Virtual Fundraising
Bluecross for Pets
A rise in Virtual Fundraising means it now sits as the most popular fundraising method for many charities. Bluecross needed our support in developing their VF portfolio.

Festive Quest
Bluecross approached us to design the event identity & merch for their festive gaming fundraiser.

They needed everything from an event name, logo and concepts to merchandise which would encourage their target demographic to take part and raise money.

The chosen name was 'Festive Quest'. The logo used the brand's main colours of blue and orange, paired with an icy white to give it a wintry fundraising feel.

We also designed & supplied bespoke merch including a scannable advent calendar, print literature, medals and clothing such as high quality t-shirts, woolly hats & knitted jumpers.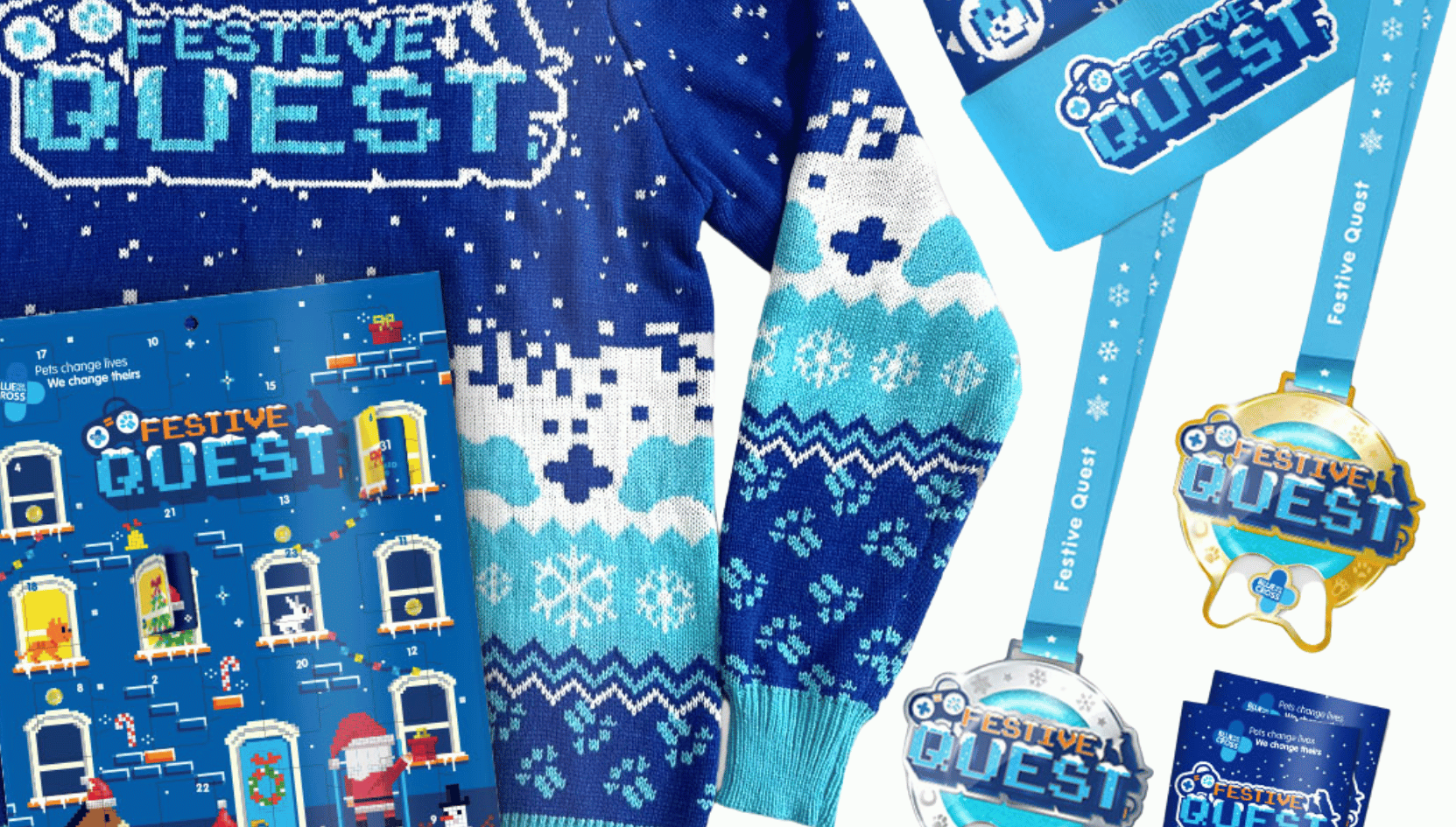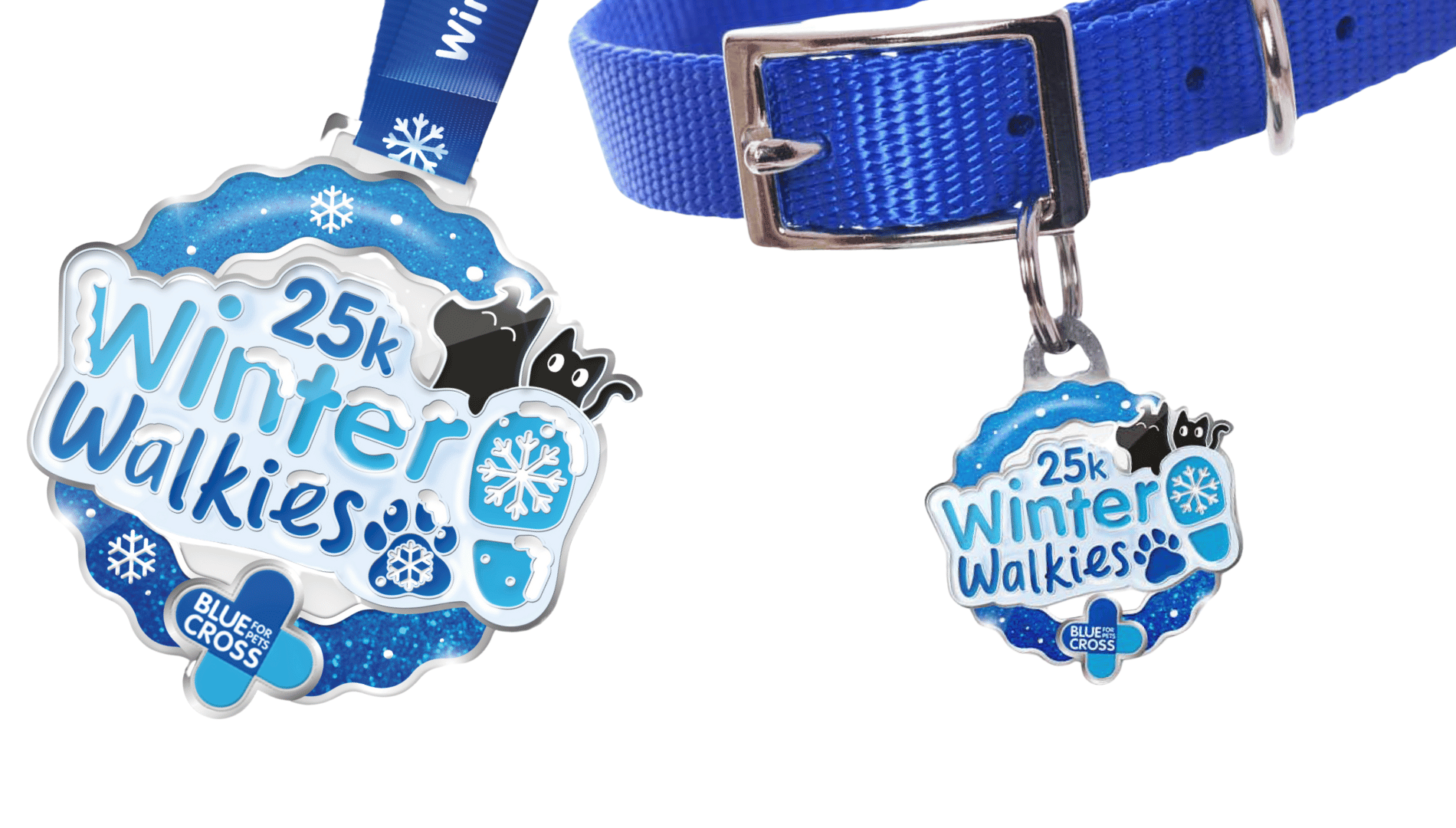 Winter Walkies
Bluecross challenged fundraisers to walk, jog or run 25k throughout the month of December to support disadvantaged animals.

We created a fun, energetic logo to encourage people to sign up, using their bespoke animal illustrations alongside playful typography and snowflakes.

Participants received medals, whilst their furry companions were given a charm as a reward incentive.

Results
£27,000+ was raised across Bluecross' Festive Fundraisers, an incredible effort from everyone involved!