Multi-channel service user targeting
WeCare - Milton Keynes Sexual Health
WeCare
Our sexual health team were approached by Milton Keynes University NHS Foundation Trust.
The team had a brand in place: WeCare, with the purpose of targeting service users from varied demographics, and engaging with them about local sexual health services. A web platform was required to support the service, amongst other marketing collateral designed by Bluestep, including branded testing kits, incentives and informative literature.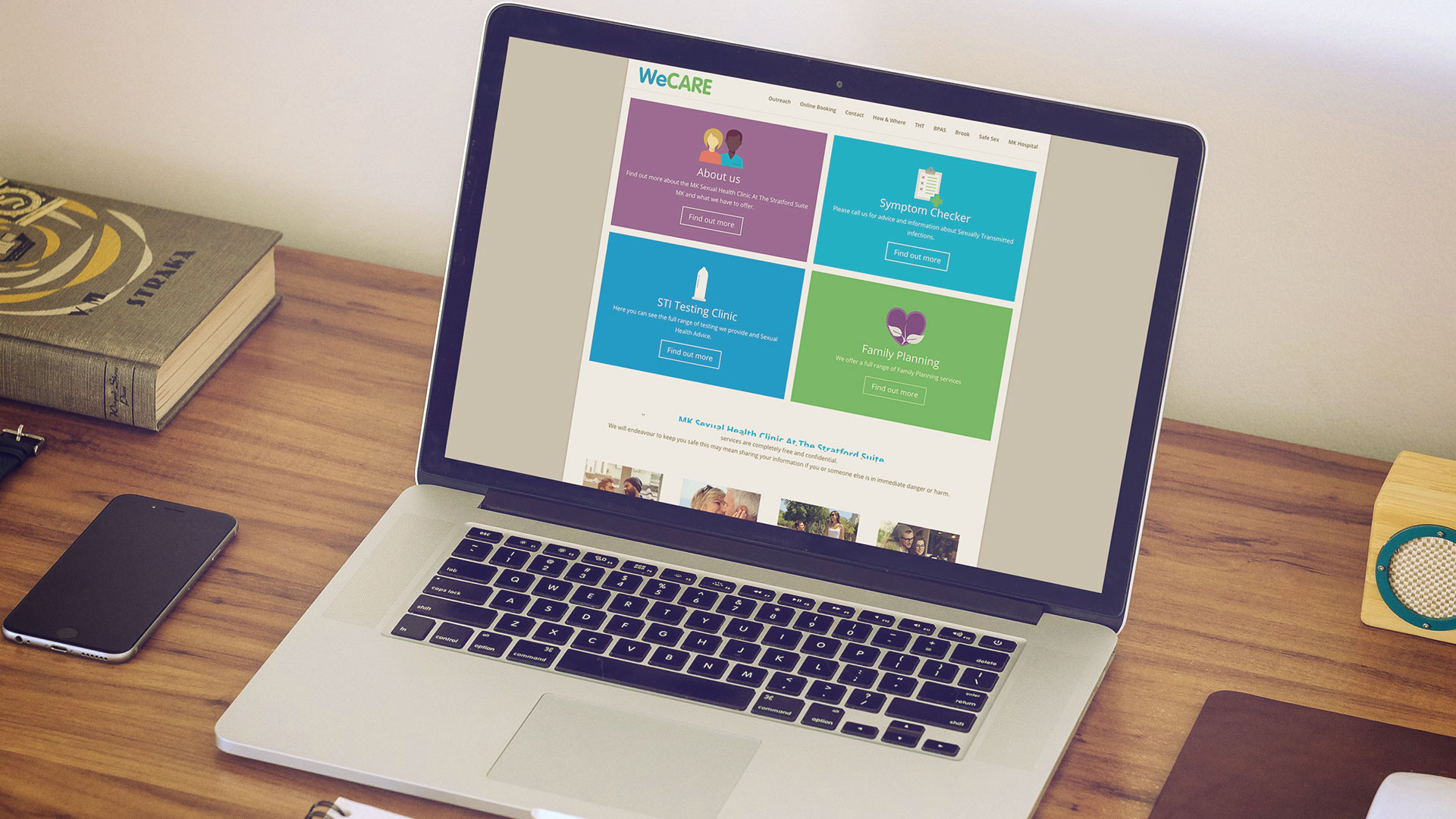 The Bluestep team built a user friendly website from scratch, ensuring it was fully functional and responsive across all platforms. The website included key information, links to partnership bodies, a symptom checker and family planning information, all in a jargon free and digestible manner.