Nature in the heart of the Capital
The Royal Parks Foundation
Royal Parks Foundation
For the third year running, Bluestep have supported the Royal Parks Foundation in the creation of their annual events booklet.
Every year, the Royal Parks hold a variety of events the whole family can enjoy. From sensory learning experiences for little ones, to wilderness survival skills for those looking to release their inner Bear Grylls. What's more, the parks give Londoners the opportunity to swap the busy life of the city, with yoga and wellness classes immersed in green and glorious surroundings.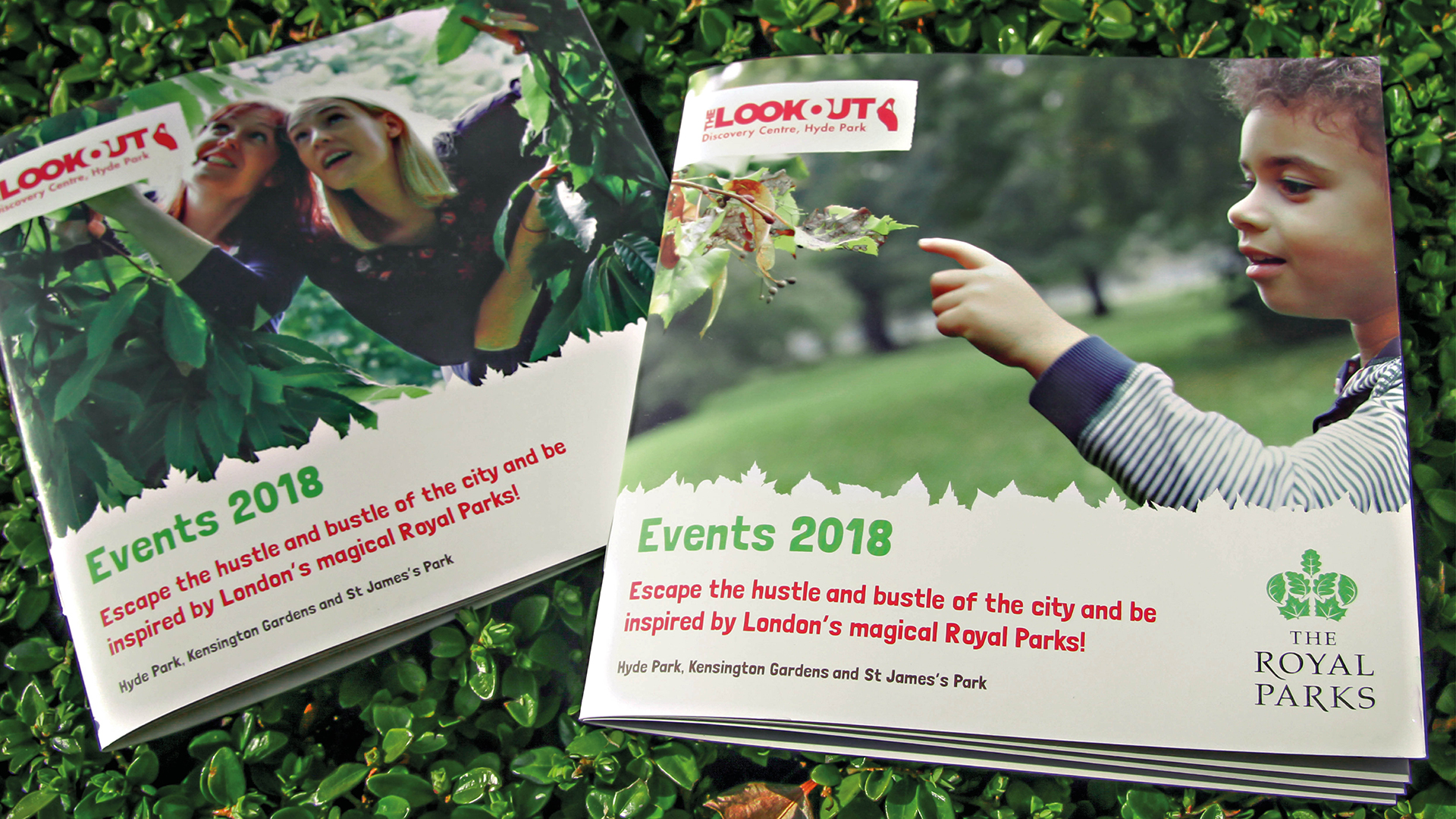 We wanted to create something that reflects the great work they do, maintaining the spaces for everyone to enjoy for generations to come.
We made the booklet light and full of pops of colour, as a nod the beautiful parks. Easy to navigate, whether you are looking for family activities or fascinating walking tours, the booklet allows everyone to find out how they can make the most of the magical parks.